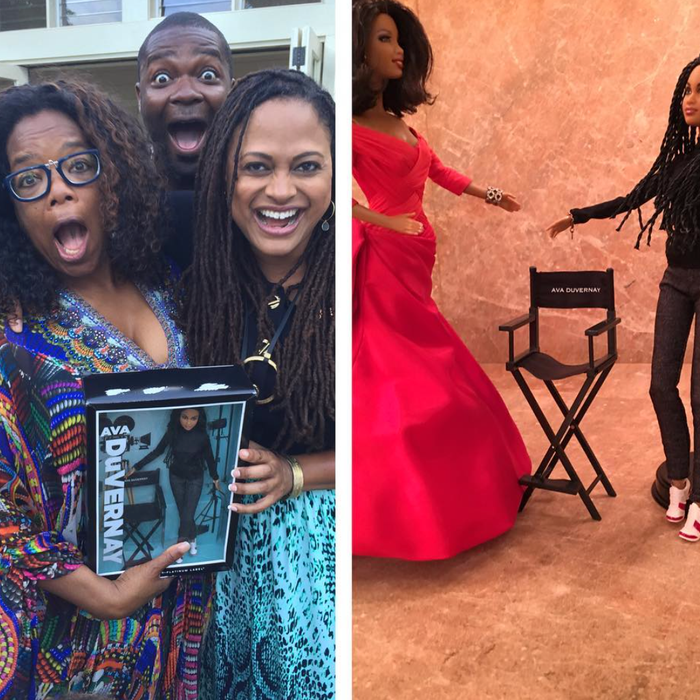 Oprah and Ava Barbies are Forever Friends. Instagram/Oprah
Oprah Winfrey gets famously psyched about any guest she hosts, but it turns out she's just as pumped when they come in doll form. For Christmas, O received the Ava DuVernay Barbie doll, which was released in December as a limited edition.
The Selma director's Barbie retails for $65 but is already sold out. Of course Oprah has one in her collection, and guess what? She popped it out of the box to pose with the "LegendsBallOprah" doll.
The Big O writes: "This was my favorite Christmas present from @therealadamsays. Now look at what's happened. LegendsBallOprah and @directher are Friends!"
Because that's what you do when you're Oprah and are gifted one of your heroes in the form of a doll: Pull out the doll form of yourself and stage a power-pose photo shoot.
Oh, and if you're Oprah you also pose with the doll Ava DuVernay and the real Ava DuVernay in the same photo. Life is so much cooler when you're Oprah.