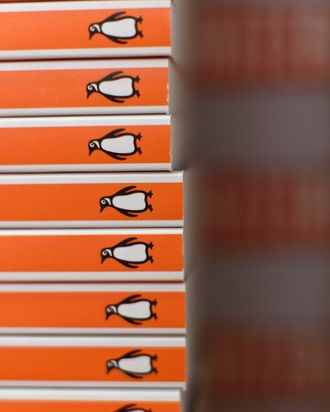 Penguin Random House.
Photo: Ben Pruchnie/Getty Images
Penguin Random House UK announced this week that it would be removing all degree requirements from its job postings because, as the company put it, there's "increasing evidence that there is no simple correlation" between having a piece of paper that says you went to class and performing well at your job. Penguin Random House hopes to use this opportunity to broaden the appeal of the company. The decision is a good one that other organizations should mimic.
In a press release the HR director of Penguin Random House, Neil Morrison, said, "Not having been through higher education will no longer preclude anyone from joining and progressing their career with Penguin Random House UK - if they have the skills and potential." He continued, "The move is also designed to send a clear message to job-seekers who have been through higher education that the university they attended will not impact their chance of success."
Removing degree requirements is one step toward developing a more diverse workforce. If you're capable of doing the job, who cares what school you went to?
There will remain some professional qualifications for job applications at the company in certain instances, but going forward, university degrees (which, in creative industries, are losing their luster) are beginning to look more and more obsolete. "This is the starting point for our concerted action to make publishing far, far more inclusive than it has been to date," Morrison said. "We believe this is critical to our future: to publish the best books that appeal to readers everywhere, we need to have people from different backgrounds with different perspectives and a workforce that truly reflects today's society."