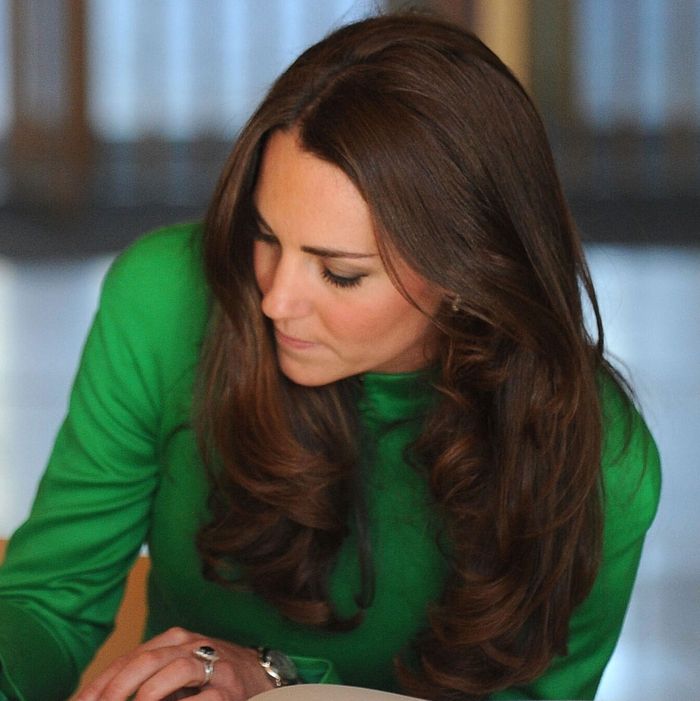 Kate Middleton, planning out her content.
Photo: Getty Images
If you're British royalty and you can have and do anything you want, what would you choose? If you're Kate Middleton, you choose helming a news website for a day. One person's soul-crushing content-farm gig is another person's fun new hobby!
According to a tweet from Kensington Palace, the princess will be guest-editing Huffington Post U.K. for a day in mid-February. Instead of overseeing blog posts about women using herb-filled balls to detox their vaginas, her highness will focus on "the importance of children's mental health and the inspiring work being undertaken in this field around the country." Good luck getting people to click on that.