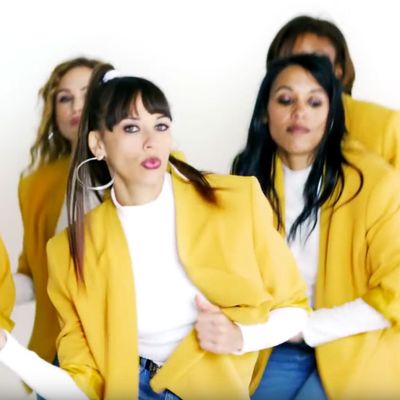 Rashida Jones in the video for "Flip and Rewind."
Rashida Jones's video for "Flip and Rewind" is a true gift — a genuine, fun tribute to all the best parts of '90s-era R&B.
In addition to great choreography and a cameo from Jermaine Dupri, Jones's video also provides a visual manual for how to wear every possible fly '90s trend. Here, some style tips cribbed directly from her wardrobe: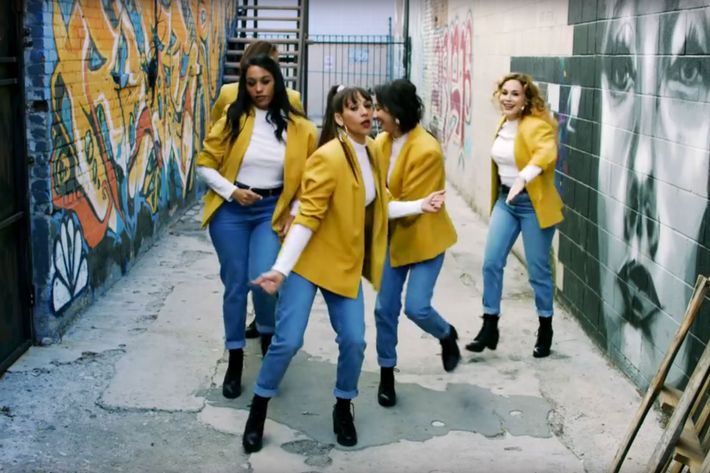 The best way to wear a bold, colorful blazer is to pair it with a cropped white turtleneck, mom jeans, and four friends wearing the exact same thing (à la Boyz II Men).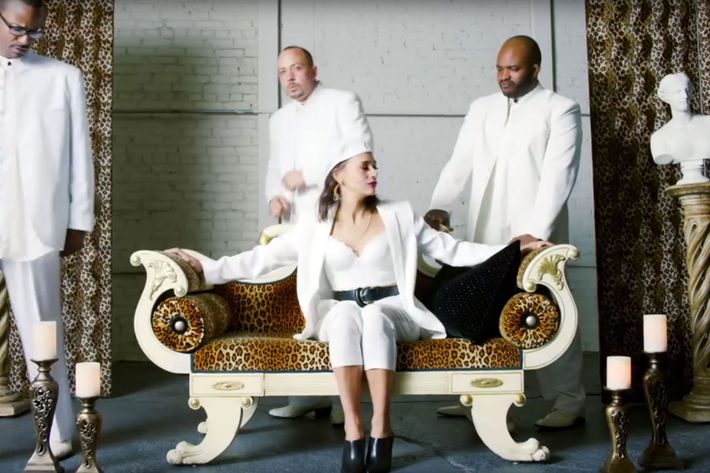 The best way to wear all white is to look like you're about to roll up to Diddy's White Party in 1998.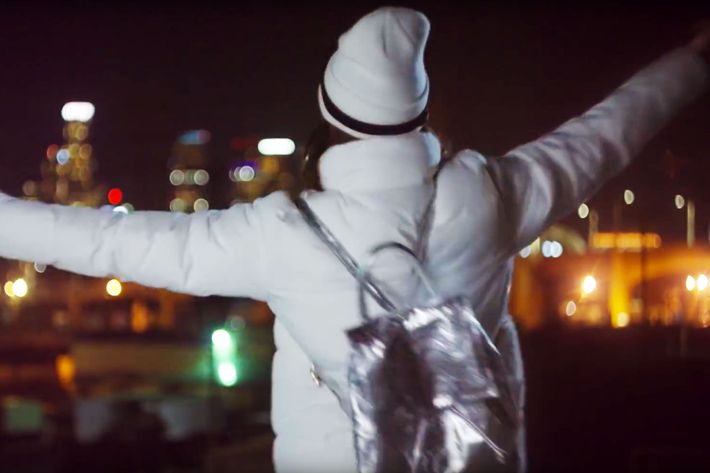 Marie Kondo once said, "Only keep what you can carry in your fly-ass silver mini-backpack."*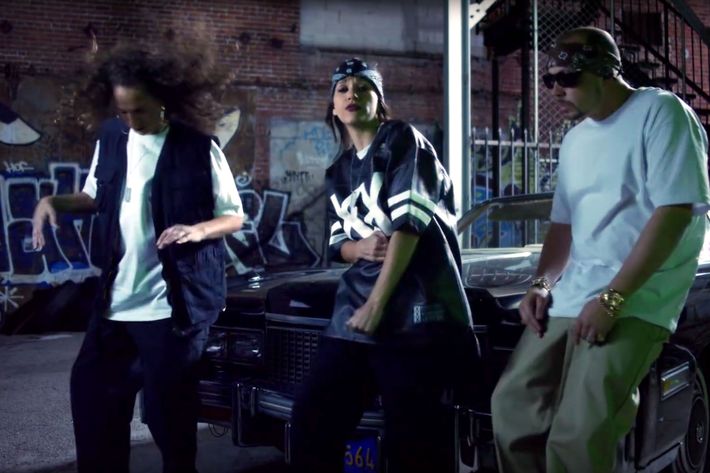 You don't need to have a "favorite team" to wear an oversize jersey.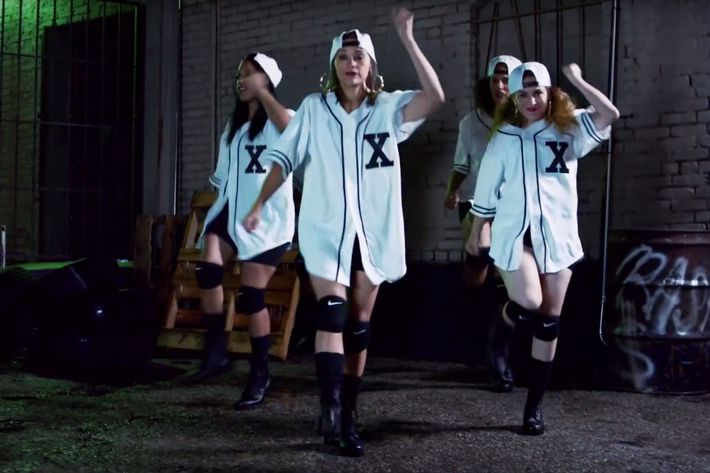 And you don't really need a reason to wear kneepads to wear kneepads.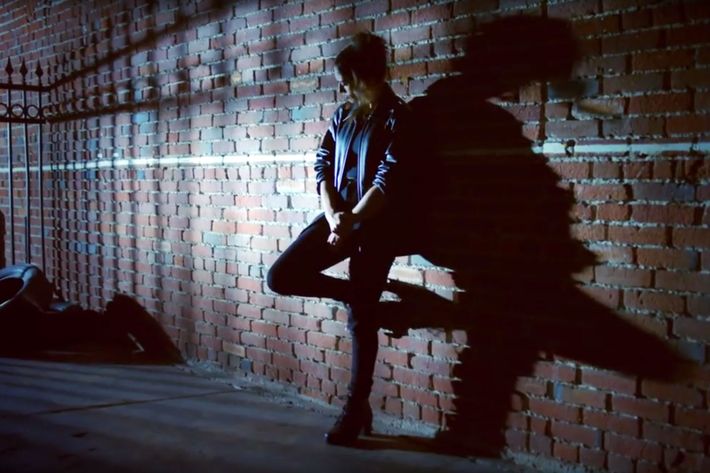 If you wear a leather bomber jacket, sexy black crop top, and some high-waisted black jeans, skulking in an alley becomes cool and moody, not menacing.
* She did not say that. But she should have.