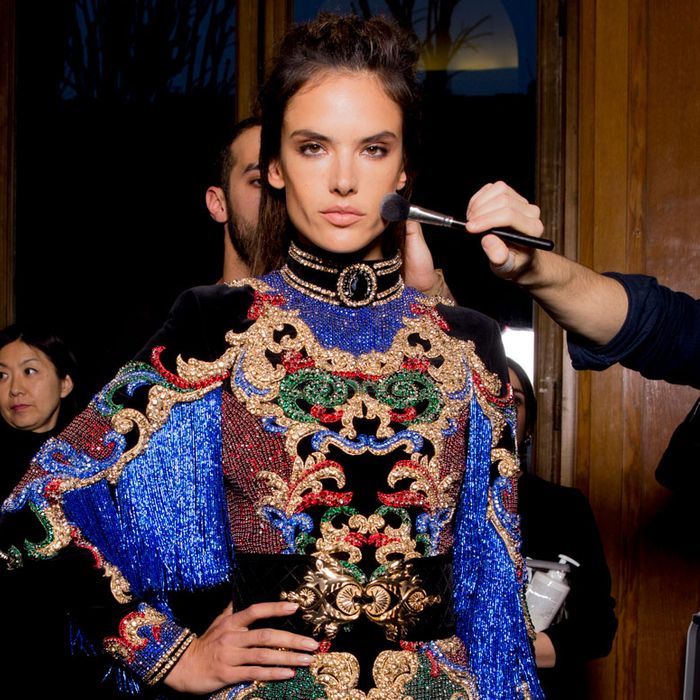 Alessandra Ambrosio backstage at Balmain.
Photo: Kevin Tachman
Yesterday marked the end of men's fall fashion week in Paris, with Thom Browne and Lanvin closing the busy weekend. At Balmain, Alessandra Ambrosio (notably not a man) wore a fringed military jacket among an army of models in opulent gold-braided regalia and velvet quilted shoes. Thom Browne models wore hats on their faces and carried dog-shaped leather handbags. Leonardo DiCaprio's co-star Will Poulter, from The Revenant, sat in the front row at Lanvin, where primary colors and graffiti sneakers added to the '80s vibe. Click ahead for a behind-the-scenes look at Paris's biggest shows, including Givenchy and Berluti, shot by the Cut's Kevin Tachman.