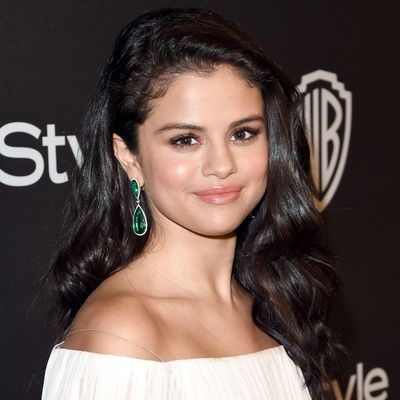 Selena Gomez has her priorities straight.
Photo: Jason Merritt/Getty Images
Scores of celebrities swarmed the Golden Globes after-parties last night to celebrate the fact that they're rich and famous and beloved (nice gig if you can get it). But Selena Gomez was there for a different and frankly better reason: to spot hotties.
"I'm not going to lie, it's nice to, like, look at all of the hot guys that I admire," Gomez told People. "Like, I'm trying to find Ryan Gosling and Brad Pitt right now."
Hey, Selena, next time try Park Slope on a Saturday afternoon for all your hot-dad-spotting needs.