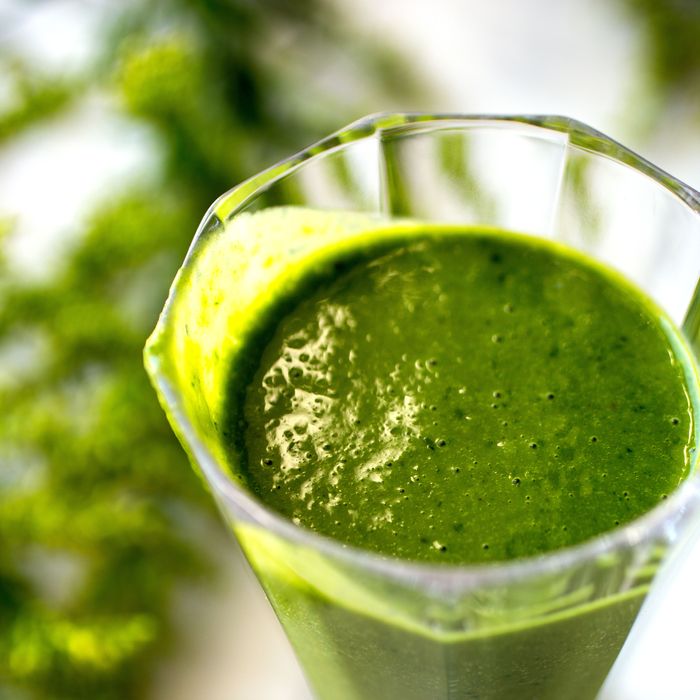 Deceptively simple, like her classes.
Photo: Courtesy of Tara Stiles
The Cut's guide to self-improvement without spending a million dollars.
Today's recipe comes from former model Tara Stiles. Stiles has turned her yoga brand, Strala, into an empire made up of a studio in NYC, streaming online classes, a DVD with Deepak Chopra (she's his yoga guru), yoga books, and a partnership with W Hotels. Stiles has also come out with a cookbook full of recipes that are as simple and fuss-free as her classes. 
Green Dream
Ingredients:
 • 1 banana
 • 1 cup or big handful of spinach
 • 1 cup of almond milk
Instructions:
Blend and enjoy!