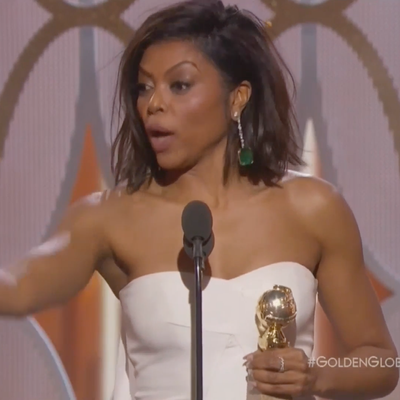 Taraji P. Henson just won the Golden Globe for Best Performance by an Actress in a Drama Television Series for Empire, and if there was literally anything worth watching of tonight's insanely dull show, it was her acceptance speech.
First, Henson approached the stage while handing out cookies to her fans. (Leo, treasure that cookie forever. You barely earned it.)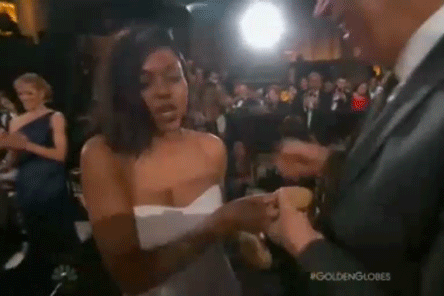 Then, as she got onstage to accept her award, she caught a man stepping on the train of her gorgeous dress and shouted, "Get off my train!" Words to live by.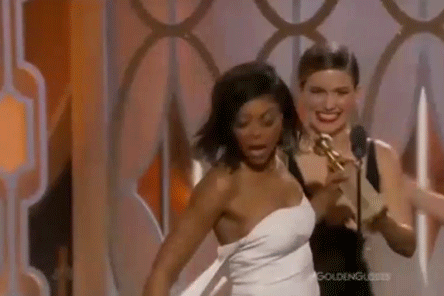 And, of course, when the TelePrompTers asked her to wrap up her speech, she responded, "I've been waiting 20 years for this. You gon' wait." Shrug, smile, strut. That's how you accept an award.