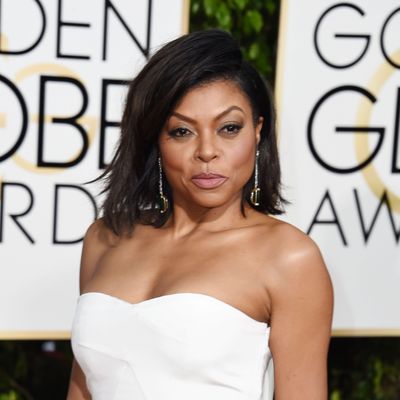 Queen.
Photo: VALERIE MACON/Getty Images
Taraji P. Henson channeled her Empire character at last night's Golden Globes when she stole the show using cookies and clapbacks. But there's one thing she and Cookie Lyon don't agree on: wearing fur.
"I love clothes and to dress up," Henson said backstage. "My fetish is shoes and purses, no fur, but Stella McCartney, who I am wearing tonight, she's laced me with all these incredible faux furs. So thank you, Stella. I wish I was bold enough to live in the now like she does."
Now get off her damn train.