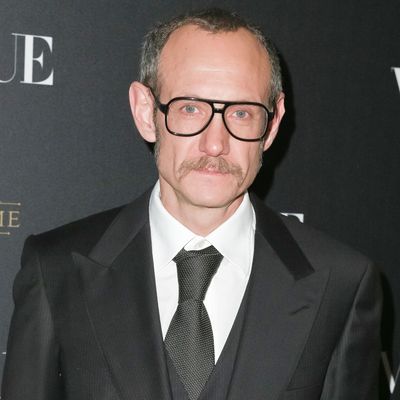 The dad-to-be
Photo: Matteo Prandoni/BFA.com
In keeping with his work's dignified aesthetic, Terry Richardson and his girlfriend, Alexandra Bolotow, celebrated their soon-to-be-born twins over the weekend with a classic baby shower that was as elegant as it was refined.
The "sex-themed" shower featured penis-printed tablecloths, penis lollipops, and a cake depicting a naked Solotow with two Terry Richardson look-alikes emerging from her vagina.
The mom-to-be dressed in a polished ensemble, sporting a T-shirt that cheekily declared, "I should have swallowed."
Guests included Thanksgiving host Martha Stewart, a bunch of unidentifiable hipsters, and a penis balloon. Each attendee was graciously given a party favor: condoms printed with Bolotow's sonogram, the phrase CUMMING SOON, and the wet emoji.
Congratulations to the happy couple!