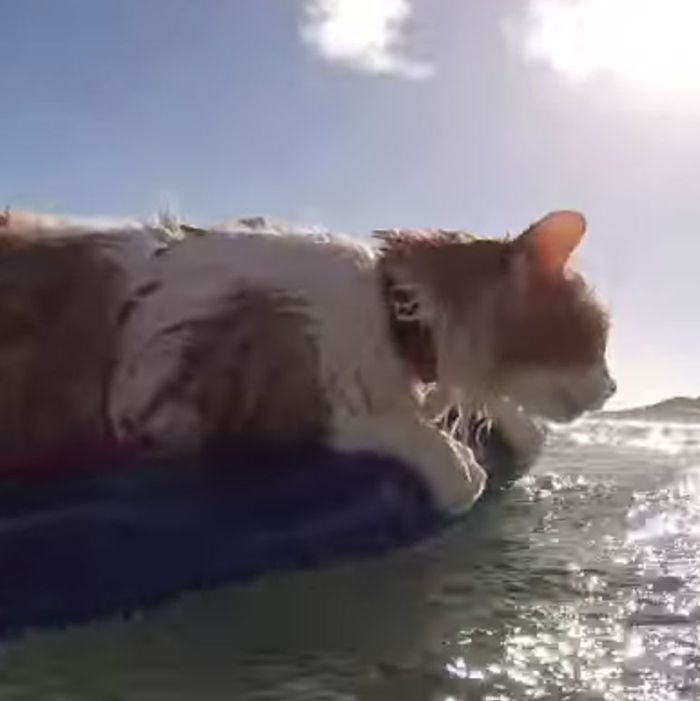 The East Coast is finally cold, and it's only five days into the New Year but it feels like we'll never enjoy the warmth of the sun on our arms again, and we're all mad about it. But hey, let's take a lesson from Nānākuli (Kuli for short), the one-eyed Hawaiian cat who also loves to surf. Why not channel this little furry buddy when the world's getting you down?
Kuli first experienced the ocean at four months old and has been joining his owners (Alexandra Gomez and Krista Littleton) on surf adventures in Honolulu ever since. Gomez told The Daily Mail, "His first time in the water, we just let him float on the board by himself near the shoreline and I would paddle around with him. Before we knew it we were looking for waves to surf." Now that's a good attitude.
Hang ten, little bud.