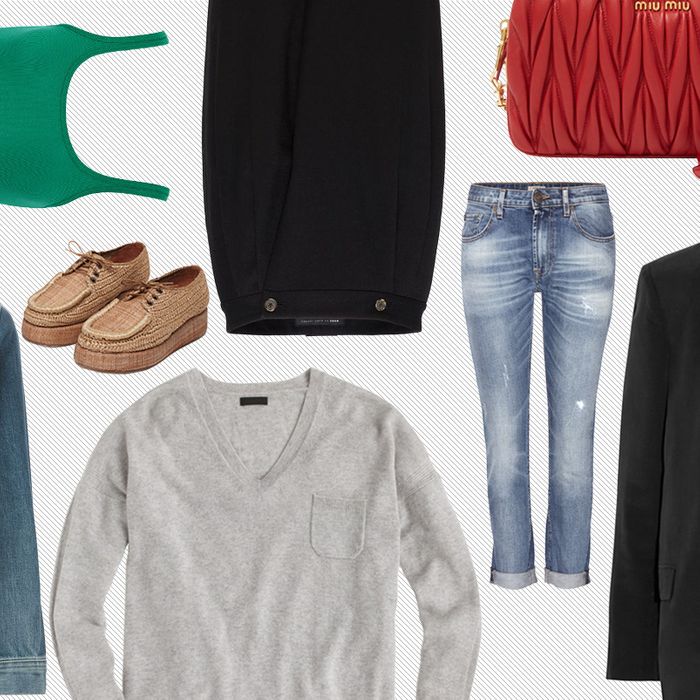 The problem with decluttering your closet — like the problem with many things in life — is what happens next. The one pair of jeans you wore every single day is now gone. The sports bra you've been working out in since high school? Abandoned. Your new task is to discover the next wardrobe item you'll keep around for ten years.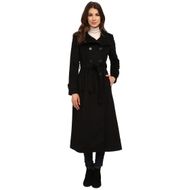 Catie L'Heureux, Assistant Editor: I'm trying to replace a black wool trench coat from Guess that I've had since high school. For eight years this coat has been my dressy winter trench, warm enough and long enough for surviving the deep winter chill. And you can't tell it's from Guess! Recently I came across the book New York Jackie with all of Jackie Kennedy's street-style looks — can I pretty please have one of her retro classic coats as a replacement? (Not on a First Lady kind of budget; willing to don a bouffant and pill-box hat.)
The upgrade: DKNY Coat, $167 at 6 PM
Why: Finding a ladylike trench coat isn't hard, but most are pretty expensive. Look to contemporary brands like DKNY for a version that's worth the money and will last for years.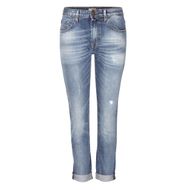 Susan Rinkunas, Health Editor: I bought this pair of light-wash, lightly destroyed boyfriend-ish jeans at Miss Selfridge when I studied abroad, wore them to shreds, and begrudgingly threw them out. Haven't found a suitable substitute since. I had them for six years and still wore them after they got a nice underbutt rip. I liked them because they were like skinny boyfriend jeans, not the baggy-legged kind that you used to only see.
The upgrade: True Religion Jeans, $187 at MyTheresa
Why: Skinny boyfriend jeans are deceptively tricky to buy because of the slightly baggy fit and tapering at the bottom. These 7 For All Mankind jeans should flatter your figure without sacrificing on comfort.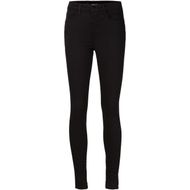 Kelly Conaboy, Writer: I need to throw away my black jeans. I got them from Madewell probably about two years ago and I wear them just about every day because I'm small and they actually fit. They're gray now, a little baggy, and have a hole near the butt. The hole keeps getting bigger.
The upgrade: Jbrand Jeans, $189 at Neiman Marcus
Why: Black jeans tend to fade after a couple years, so it's worth investing in a more expensive pair if you want a longer life out of them. Try these skinny-fit Jbrand jeans for an upgrade.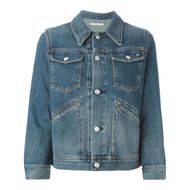 Leah Rodriguez, Producer: I just got rid of a light-wash Calvin Klein jean jacket that the mother of my best friend from high school gave to me as a hand-me-down. I'd had it for about ten years.
The upgrade: Alexa Chung for AG Jeans Jacket, $186 at Avenue32
Why: This boxy jacket from Alexa Chung's collaboration with AG Jeans takes inspiration from vintage denim styles.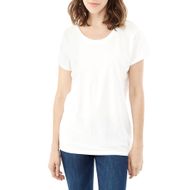 Kathleen Hou, Senior Beauty Editor: I need a new white T-shirt. I have one from Club Monaco I bought five years ago that is practically in rags but meets all of my Goldilocks-level requirements. It's not too thin or too thick. It has a neckline that's neither scoop, V, nor crew — sort of oval-ish, so that it doesn't draw attention to my shoulders. It hits perfectly at hip length, it doesn't cling, and it's not too sheer. And it just kind of hangs right. There are about a million white T-shirts out there but I've never found a better one. Not even from Rag & Bone.
The upgrade: Alternative Apparel tee, $38 at AA
Why: If a brand like Alternative Apparel specifically makes t-shirts, you're bound to find one that fits your style and aesthetic. 
Jen Gann, Senior Copy Editor: A light-blue spaghetti-strap tank top from Brass Plum, purchased when I was 11 (I'm 31). I use it as a filler under sweaters now and keep challenging it to break or wear out. It refuses.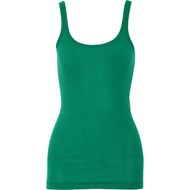 The upgrade: Vince Tank, $24 at the Outnet
Why: If you're wearing a spaghetti-strap tank top under shirts to keep warm, it has to be comfortable and thicker than a camisole. This solid-colored one from Vince is cut close to the body so it will be practically invisible under all your sweaters.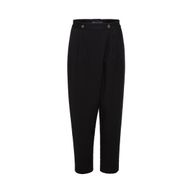 Molly Fischer, Senior Editor: I have these black pants that I got probably five years ago at a vintage store — high-waisted, loose but tapered, with a front panel attached to one of the thighs that wrapped around the waist and buttoned on the side. They seemed like a real pants revolution to me at the time and I still love them, but they're definitely worse for the wear — going shiny at the knees and butt, some mysterious stains, a hole I may or may not have remembered to get fixed. Where are my new true pants?
The upgrade: Marc Jacobs Pants, $104 at Marc Jacobs
Why: High-waisted pants are still trending on and off the runway, but certain brands are better at the execution than others. These Marc Jacobs pants are slightly utilitarian and have the loose fit you've been looking for.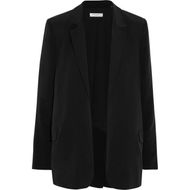 Jessica Roy, Senior Writer: I need a new black cardigan. I used to wear them over every sleeveless thing I owned even in the summer because I hate my arms, but I'm ready to swap them out for something cooler, like a jacket or blazer.
The upgrade: Equipment Blazer, $430 at Net-a-Porter
Why: This Equipment blazer is pricey, but trust us: It's going to outlast most of the pieces you already have.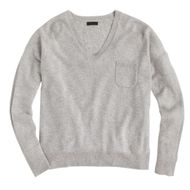 Dayna Evans, Writer: My college roommate bought me a cashmere V-neck sweater from Uniqlo that I've worn so many times it's almost embarrassing to admit. The sweater has lost its shape a little bit, but it's such a perfect (and soft!) wardrobe item that I'm afraid to get rid of it for fear of never finding something that fits so snugly and well.
The upgrade: J.Crew Cashmere Sweater, $228 at J.Crew
Why: J.Crew really does have some of the best cashmere out there. There's a wide range of styles and colors, and you can find nice subtle variations on the classics, like this V-neck sweater with a pocket and rib details on the arms.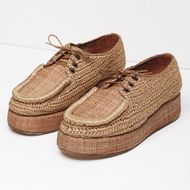 Allison P. Davis, Senior Writer: In 2009, when I was 23 and entirely too old to be shopping at Steve Madden, I found literally the perfect white shoe: woven-leather oxfords, in sort of a bone white that seemed basically stain-resistant. I could walk everywhere in them, dance all night in them, they went with every outfit. The leather on the back of the left heel ripped one day while I was walking, and I have never been able to find a good replacement.
The upgrade: Acne Studio Oxfords, $488 at YOOX 
Why: Upgrade those stale oxfords with a chic pair from Acne Studios that give you a little height without the pain of heels. They don't come in white, but the raffia is still a neutral color that works for any outfit.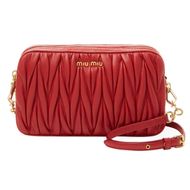 Lindsay Peoples, Associate Fashion Editor: My first summer interning in fashion, I bought myself a gently used Fendi cross-body bag that was great for running all the errands my bosses assigned me while still looking stylish. Years later, I still love that bag and am shocked at what a good purchase it was. But with time, it's started to turn black and has major fading, so I'd like to find a not-too-crazy-expensive replacement with a little edge.
The upgrade: Miu Miu Bag, $1,020 at Miu Miu
Why: This Miu Miu Little Bag is a classic in its own right. And it has two zippered compartments to fit all your essentials.