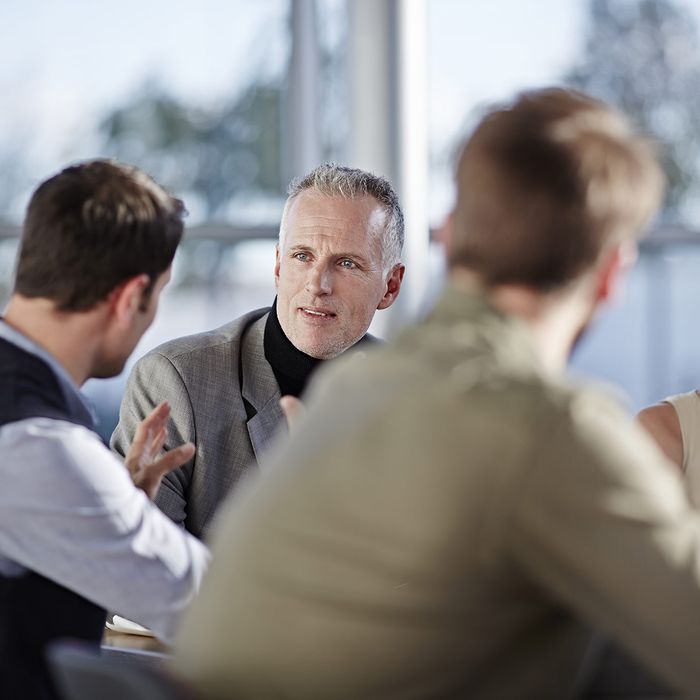 Too many men and one woman.
Photo: John Wildgoose/Getty Images
Today, as is tradition, Ad Age published its yearly Agency A-List of the best and brightest advertising agencies of 2015. This new class of honorees featured nine men and one woman, and the resulting mise-en-scène looked really familiar: How many pictures of a bunch of men sitting around can we look at?
Enter a brilliant Tumblr named Too Many Guys, One Girl. Through an endless Tumblr scroll, the blog shows the reality of women working at ad agencies: photo after photo of teams of ad people posing at awards shows, and while sometimes there is no woman at all, most often the photos feature one woman looking somewhat uncomfortable. The blog is limited to the advertising world, but it could really be any industry if you squint hard enough.