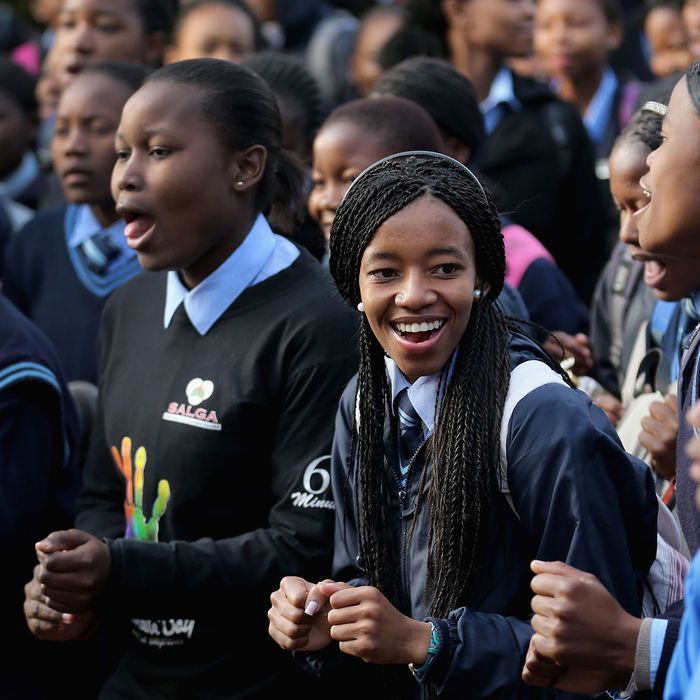 Schoolgirls in South Africa.
Photo: Christopher Furlong/Getty Images
According to the AP, a scholarship introduced this year in the Uthukela district of South Africa has provided 16 women with college funding for retaining their virginity.
The young women who applied for the scholarships voluntarily stayed virgins and agreed to have regular virginity tests to keep their funding, Uthukela Mayor Dudu Mazibuko told South African talk radio station 702.

"To us, it's just to say thank you for keeping yourself and you can still keep yourself for the next three years until you get your degree or certificate," Mazibuko said.
According to Mazibuko, the scholarship was introduced because young women are vulnerable to sexual exploitation, pregnancy, and STDs. In response, advocates for gender equality have criticized the scholarship for the onus it places on women to equate virginity with intellectual integrity.