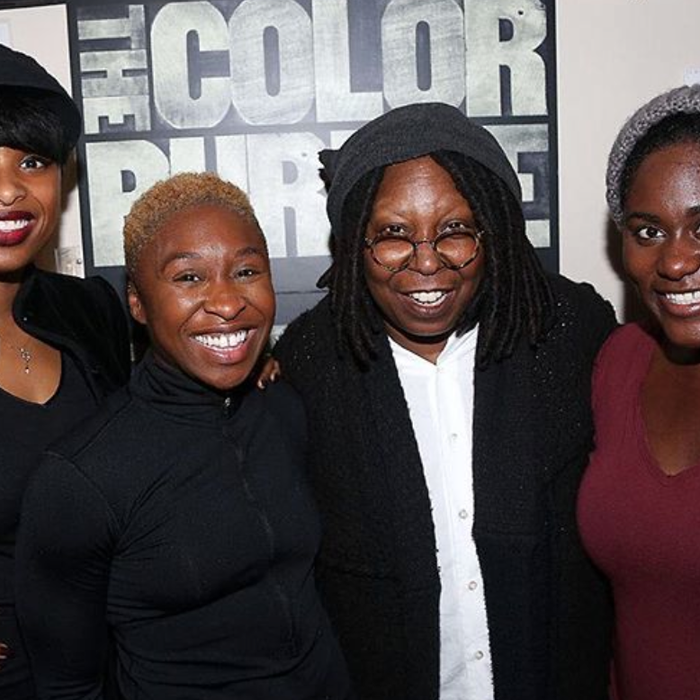 Oh, to be in this photo. Jennifer Hudson/Instagram
Whoopi Goldberg visited The Color Purple cast on Broadway, and the photo session that ensued was entirely adorable.
Goldberg's visit to the show was one into familiar territory. In 1986, Whoopi Goldberg earned an Academy Award nomination for her performance as Celie in the film adaptation of Alice Walker's novel. The play is now smashing Broadway with a star-studded cast including Jennifer Hudson, Orange Is the New Black's Danielle Brooks, and British songwriter and actress Cynthia Erivo.
Each stars in their own right, the women were understandably ecstatic to see the trailblazer. Erivo, who plays the role Whoopi originated in the 1985 film, wore the biggest smile in a photo with the No. 1 Celie. Take one look at these pics, and feel all the awesome mentor-y vibes.