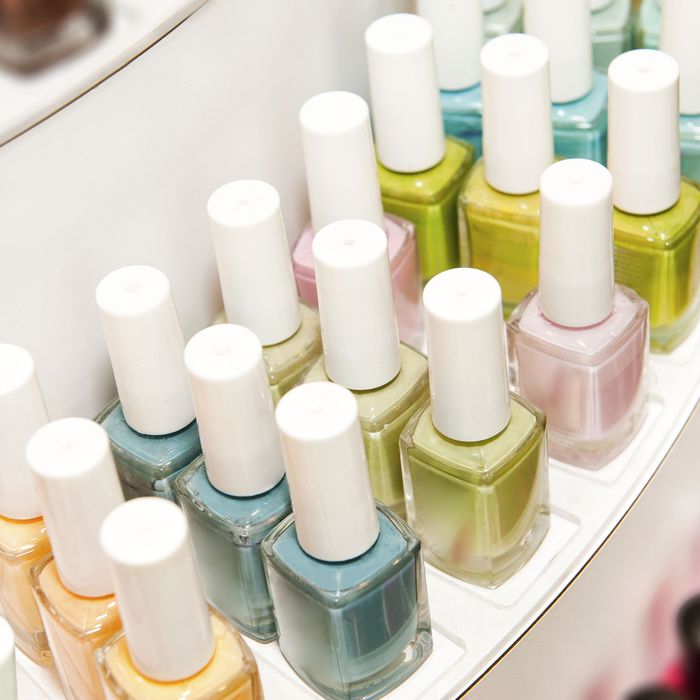 Interesting thing to steal.
Photo: Spiderstock/Getty Images
If, today, on this mid-January Friday, you were looking for a fun mystery, then a fun mystery you shall get. A man was seen stealing 180 Essie nail polishes from a Duane Reade in mid-Manhattan last week, an exciting sequel to a theft of the same kind nearly a year earlier. (Though, in the original crime, the thieves were able to make off with 400 bottles of nail polish. Brag.) But what would this thief actually do with approximately $1,632 in Essie nail polish? Some thoughts:
• He is going to pour them into the East River to make a pretty rainbow.
• He's going to open his own nail salon called Thick As Thieves Nail Salon.
• He's throwing a big party and wants to give out fun party favors.
• He is a thief who has 180 fingers and wants a different nail color for each fingernail.
• He's gonna sell them to a tween girl.
As for the Duane Reade from whence the nail polish was stolen, it may never be the same. "The whole Essie section was taken," an employee told DNAinfo. "We're restoring it slowly."