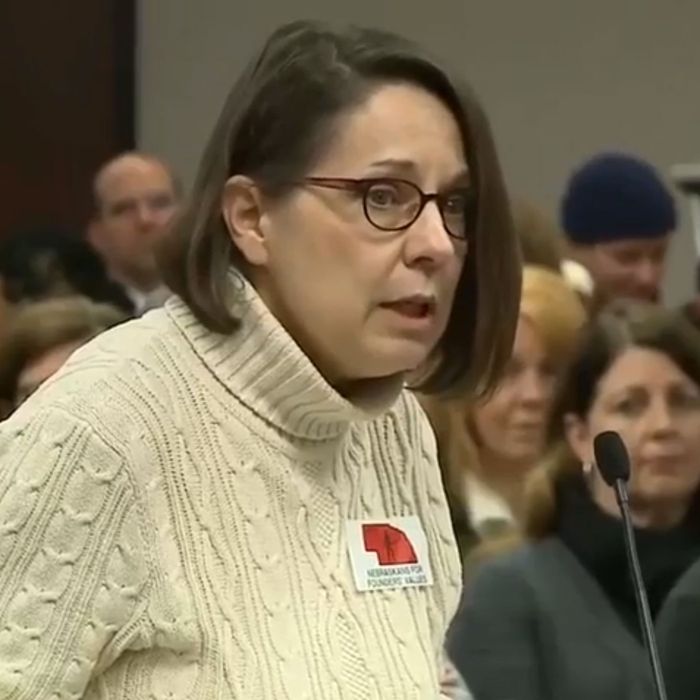 At a school-board meeting in Omaha.
Confirmed: Teens learning safe sex is still a hot issue. At an Omaha, Nebraska, school-board meeting on Monday, parents and students discussed updating a sex-ed curriculum that hasn't changed in 30 years. While 45 people voiced their opinions, most supporting the overhaul, at least one unidentified woman professed a disturbing thought.
"Yes, we need to give children an education. But the curriculum that you have, the standards you have, gives children too much information," she said. "It rapes children of their innocence." The Omaha Public Schools' proposed expansion of the curriculum includes instruction on (dare we say: vital?) topics like sexual orientation, gender identity, and biological sex, as well abstinence and contraceptives. But it wouldn't provide condoms or birth control.
The Omaha debate fits into a larger national discussion. In 2014, only 38 percent of schools required STD-prevention instruction — scary when you consider the fact that, according to the CDC, the highest rates of chlamydia and gonorrhea that year were seen in young people ages 15 to 24. This is all further complicated by another CDC finding that teens are waiting longer to have sex.
In a telephone survey, most Omaha Public Schools parents said they support the proposed curriculum. The board will make a final decision January 20.