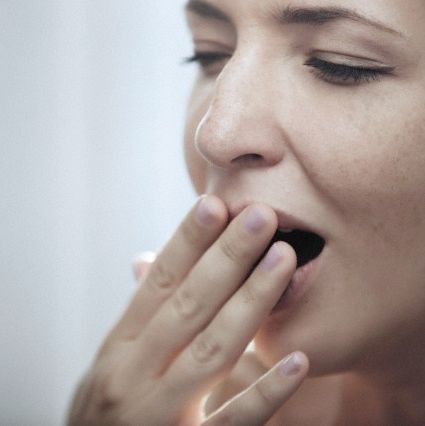 Women are tired. Tired of getting paid less than their male co-workers, tired of the not-so-dead concept of the "second shift." But mostly, women are actually just physically exhausted. In fact, half the women in the U.K. are exhausted, according to The Daily Mail.
The Sleep Apnoea Trust Association (SATA) studied the sleep habits of 4,100 men and women in the U.K. The study found that 46 percent of women have trouble sleeping, compared to 36 percent of men. Okay, so maybe that means a groggy commute to work — nothing an extra three cups of black coffee and a Beyoncé mix won't cure.
But, of course, these problems only start at the sound of the morning alarm. According to the study, 33 percent of the women said they felt less confident in their appearance. Over half of the women said they felt irritable, which won't make the annoying mass email about testing the building's emergency system any more tolerable.
So, it looks like sleep interruptions aren't just for your snoring grandpa, but women have too much to do to deal with these issues. If this is you, see a sleep specialist, rest up, and then watch the world try to keep up with you.