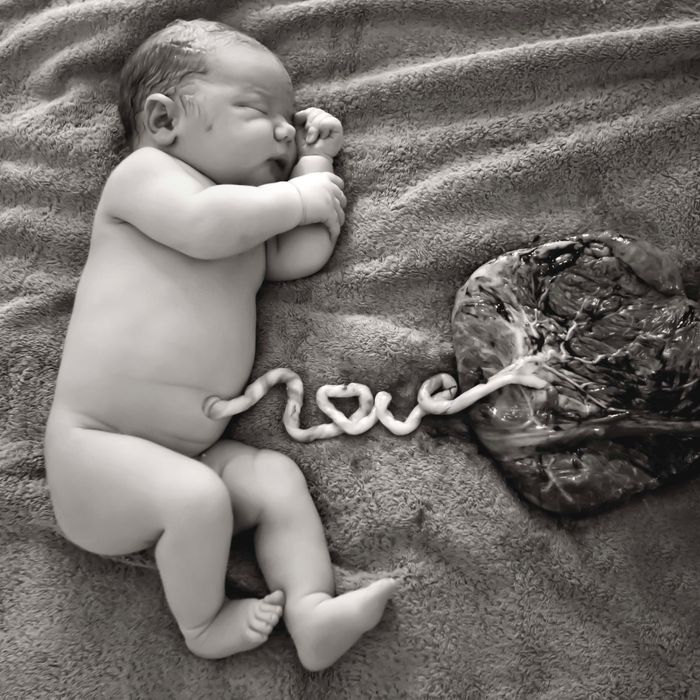 Aww
Photo: EMMA JEAN PHOTOGRAPHY / MERCURY / CATERS NEWS
We already know you can eat your placenta or turn your baby's dried-up bellybutton into a nice necklace, but what are other ways new moms can enjoy the fruits of their literal labor? One 30-year-old Australian mom had a particularly creative idea: Use her baby's umbilical cord to spell out the word LOVE.
Photographer Emma Jean took the black-and-white snap in order to emphasize the importance of the placenta. "It is generally discarded, ignored and considered disgusting," she told the Daily Mail. "However without the placenta none of us would be here."
Other phrases you might consider spelling with your baby's naval string:
— DADDY'S GIRL
— 420
— PROUD FEMINIST
— FIRST!!!1
— BENGHAZI
— A /S /L ?
— LET'S GO METS
— CAN U NOT
— MARRY ME ZAYN