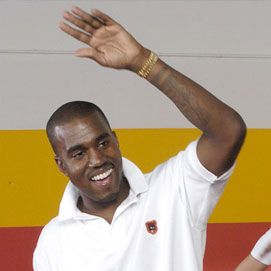 Maybe you're exercising because you want to improve your overall health, boost your energy, and learn how to overcome your mental limits. Or maybe you're exercising because you can't figure out when else to wear your brand-new athleisure jumpsuit. We've all been there! Below, eight Cut editors explain the items that make them look and feel good while they're working out.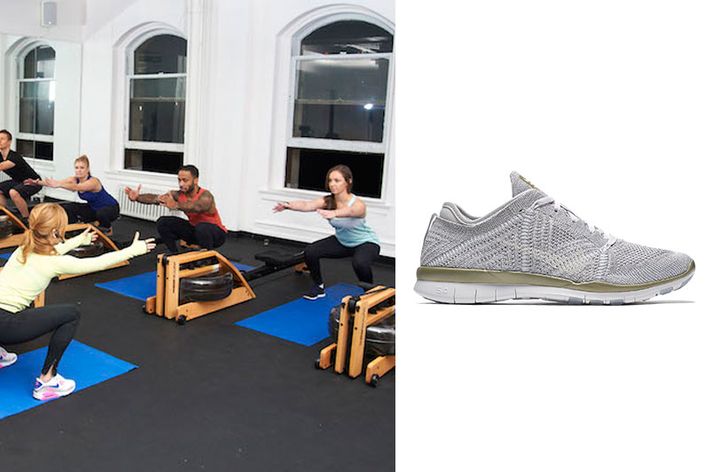 "Ever since I've joined ClassPass, I've become a monster — I like to make the most out of my $135 fee. And CityRow is my hands-down favorite. There's something super-meditative about a water rower; I feel like evil mastermind Frank Underwood, ready to raise hell in the White House. Since everyone in these classes tends to be in black Nikes, I bought a pair of white-and-gold ones instead. Usually I hate anything girly, but the sparkles make me happy." —Diana Tsui, Senior Fashion Editor 
Nike Flynit Sneakers, $130 at Nike.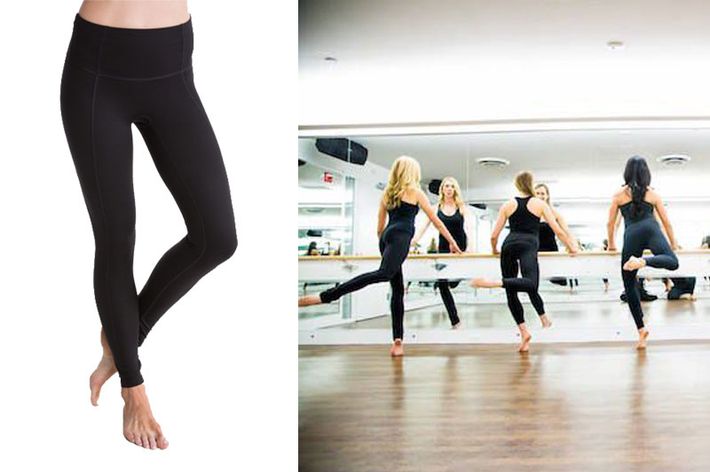 "I'm all about making my butt the best it can be this year, and the best pants to wear when you're doing a ton of squats at Flybarre are ones that don't budge no matter how much you move. These Spanx pants are made of a magical material that completely smooths my legs and stomach. I could eat a medieval feast in those pants and you wouldn't be able to tell." —Ashley Weatherford, Associate Beauty Editor 
Spanx Compression Pant, $98 at Spanx.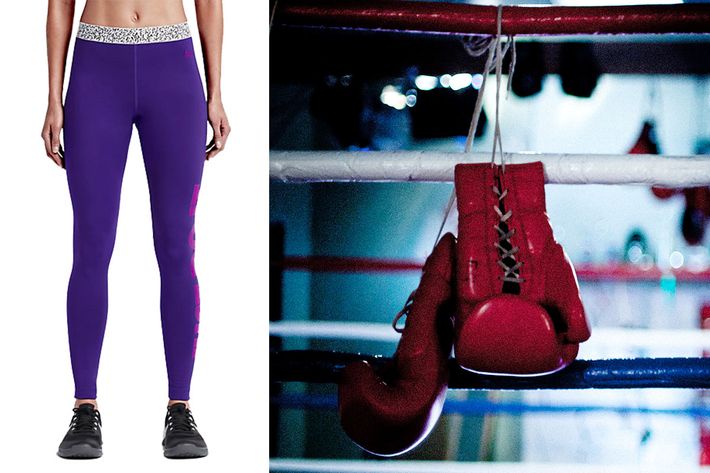 "I've started boxing with a boxing coach and it's the best workout I've ever signed up for. I find hitting things so fun, I never realize how tired I am until I'm done with my rounds, but when I do realize it, good lord am I exhausted. These Nike leggings literally tell me to stop whining and 'Just Do It.' Every time I glimpse myself in the gym mirror, it's like a little necessary kick in the ass." —Allison Davis, Senior Writer
Nike Pro Warm Tights, $45 at Nike.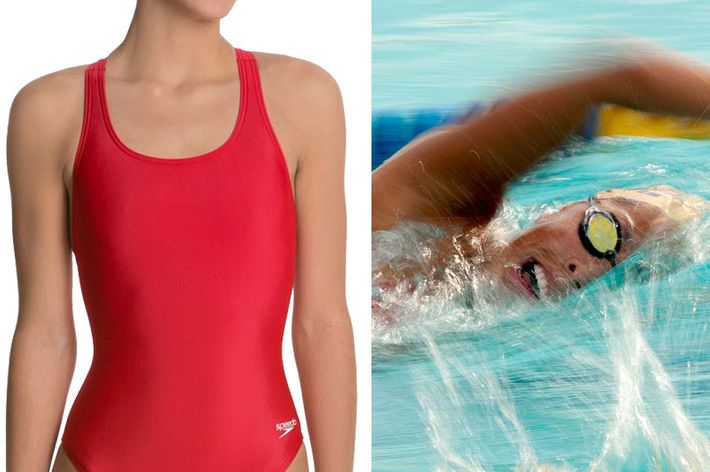 "Last year I decided to start swimming laps for exercise at my local YMCA mostly because I have no freaking clue how to swim. It's been fun to learn a new way to work out, but it remains to be seen if I'm completely shattered after 30 minutes in the pool because I'm getting in shape or if it's because I'm doing it wrong. This red Speedo one-piece, though not cut high in the crotch like Pamela's, makes me feel like I'm on ​Baywatch (though please do not assume I can save a drowning victim). The thick straps keep everything in, and the classic cut is part of what I love about swimming: no fancy gear, tools, or outfits. Simplicity forever." —Dayna Evans, Writer
Speedo Superpro Swimsuit, $35 at Swim Outlet.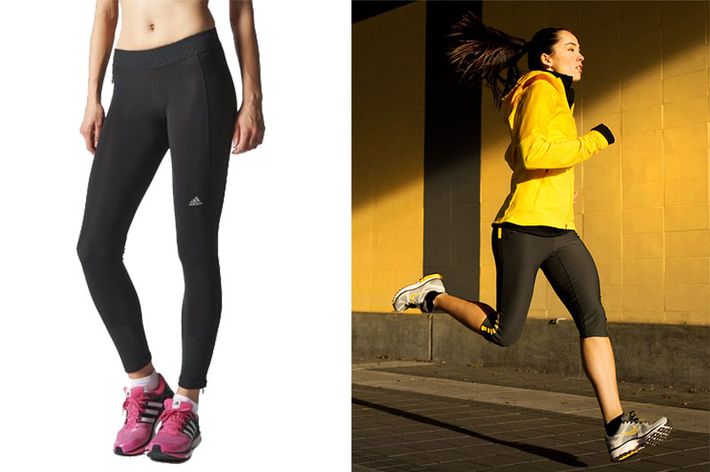 "When I started running outside last spring, I did not have the foresight to consider how much my now-preferred workout method would suck come winter. Getting up at six in the morning to slog five miles through dark, frigid Brooklyn streets is as torturous as it sounds, and there are only two things that make it even remotely bearable: the snacks I get to eat afterward, and Adidas Sequencials Climaheat tights. The fleece-lined leggings keep your legs toasty even when the windchill is 15 degrees, and they wick away whatever sweat you do accumulate. Plus, they feel like a cat is snuggling your legs. Win/win." —Jessica Roy, Senior Writer
Adidas Climaheat Tights, $69 at Adidas.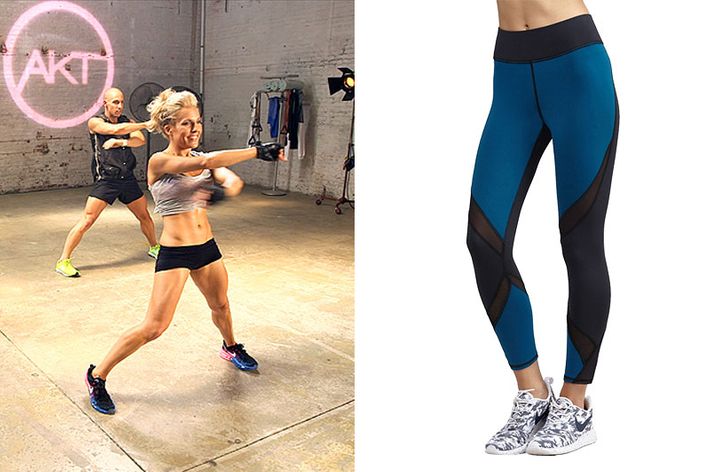 "Slutty workout gear is the body-con dress of altheisure, and for a long time, you couldn't convince me to go near any sheer paneling. Who wants their hip fat muffining out during a squat? But these Michi pants changed my mind. I don't know what 'four-way stretch Italian Nylon Lycra' means, but in non-textile speak it seems to translate to 'makes your butt look good even during a lunge.' The waistband is flat, so it doesn't dig into your stomach, the leggings are seamless so your legs look longer and leaner, and the paneling inserts are cut on the diagonal so that they accent the muscle groups in your legs. I only wish they made them in petite lengths because the crop length is still slightly too long." —Kathleen Hou, Senior Beauty Editor
Bandier Leggings, $186 at Bandier.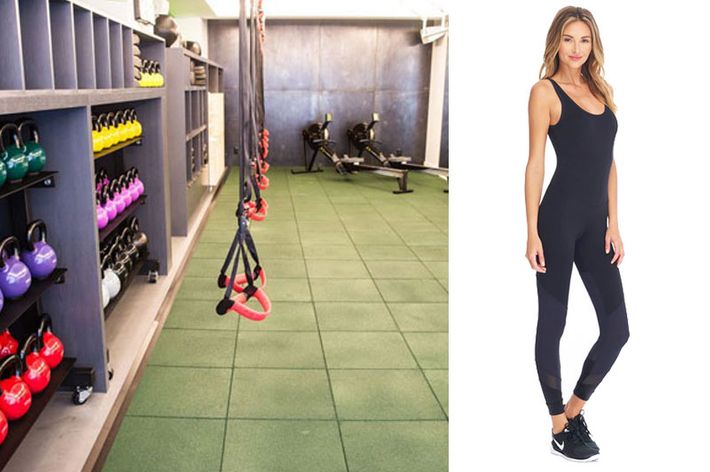 "Hi, my name is Lindsay and I hate exercise! That said, I'm in the middle of a 12-week trial at the Fhitting Room and I'm actually loving it. The class consists of very simple, straightforward, high-intensity workouts. They tell you exactly how much of each exercise you'll be doing, and knowing I only have 30 seconds left while doing a wall sit helps tremendously. Since it's a lot of moving around doing burpees and jumping jacks, I like wearing something that won't move around, like this one-piece jumpsuit. It keeps my chest from wobbling all over the place and booty looking perky." —Lindsay Peoples, Associate Fashion Editor 
Koral Jumpsuit, $176 at Koral.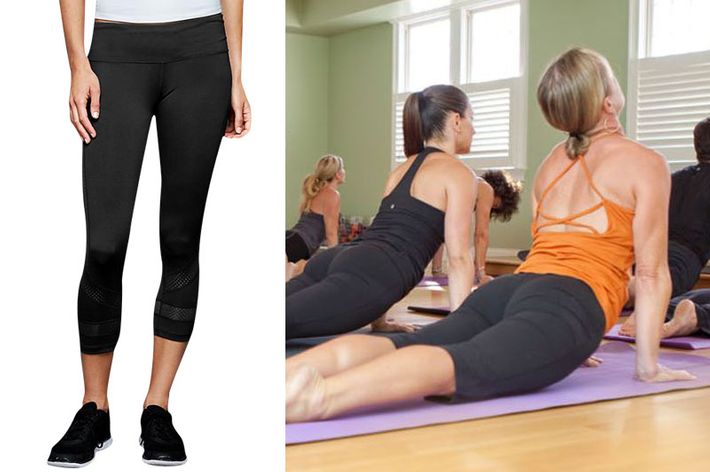 "I'm recommitting to doing yoga once a week this year. I stated doing vinyasa yoga weekly in 2015 and I loved how it made me stronger and more flexible, both literally and figuratively. I like going on Sunday or Monday because it helps me start off the week on an even keel. I think it's an easy commitment because it's once a week and I'm not just doing it because it's 'exercise.' My workout uniform is usually a tank and capris, and these GapFit leggings are comfortable enough to wear to any workout." —Susan Rinkunas, Health Editor 
GapFit Leggings, $60 at Gap.