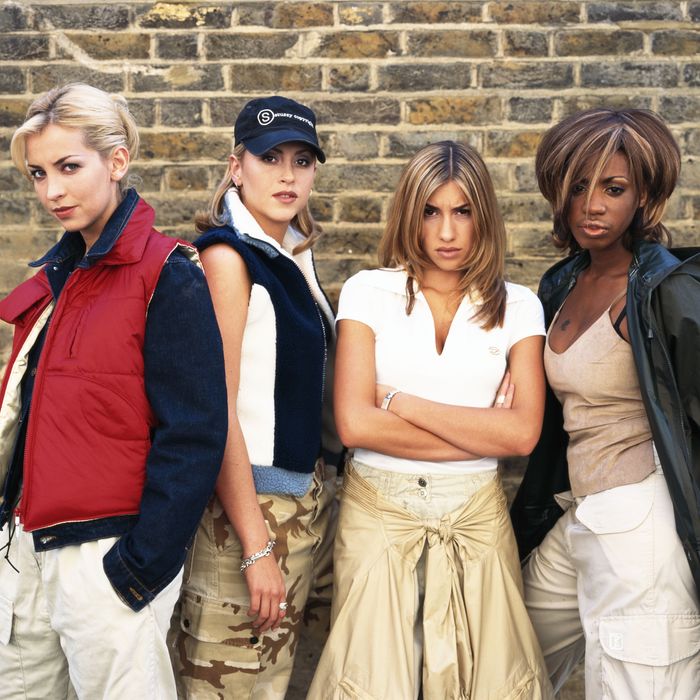 All Saints still knows where it's at.
Photo: Tim Roney/Getty Images
Time Capsule is an occasional feature in which we unearth forgotten bits of cultural detritus that deserve your procrastination.
All Saints formed in 1996 and released "I Know Where It's At" in 1997, just in time to provide the soundtrack to our pre-middle-school-mixer getting-ready parties. They followed up with "Never Ever," just in time to provide the soundtrack to the "he/she didn't dance with me" laments at our post-middle-school-mixer sleepovers.
They broke up in 2001, and one of them, Nicole "Nic" Appleton, married Liam Gallagher from Oasis. Eventually she would grow to hate him enough to fuel a comeback track, "One Strike," the first single from their first album in nearly a decade, Red Flag, which drops this April. 
While I thought other '90s girl groups with similar sass and British accents reigned supreme in my brain, it turns out All Saints soundtracked way more of junior high than I remembered, which is how I found myself here, singing along flawlessly to their singles on YouTube, wondering if it'd be okay to wear cargo pants again when the tour comes to town.
I didn't really ask for this reunion, but only because I didn't know I wanted it so bad.