Kristen Wiig and Will Ferrell in Zoolander 2.
Photo: Wilson Webb/Paramount Pictures
I wanted very badly to love Zoolander 2 as much as I loved the original. But from that moment a year ago, when Derek and Hansel appeared on the Valentino runway to announce the remake, followed by a viral video that appeared on Vogue.com with Anna Wintour, the joy of seeing them was replaced by a hollow feeling of being marketed to by the very people the movie is supposed to lampoon.
Vogue is known for many things, but belly laughs isn't one of them. Marketing, though, it's got cornered. As of this publication time, Zoolander 2 has appeared in 27 posts on Vogue's website and Instagram combined, not to mention the February cover of the magazine. This is because (spoiler alert) Anna Wintour was involved in the movie. And by involved, I mean she was in the movie. But I also mean involved in the movie. As Ben Stiller told the New York Times, "The first time around, we were outside of the fashion world." The second time, Stiller explained, having Anna's stamp of approval "was the biggest thing and opened a lot of doors for us." Indeed, if the number of models and designers making cameos is any indication, the fashion world seemed to be clamoring to get into the sequel as if it were the most exclusive club in Paris. The trouble is, sometimes getting the doors closed in your face produces the best material and being on the inside can make you lose all perspective. Suddenly you don't want to parody these people you're rubbing shoulders with. Absolute fashion access corrupts absolutely.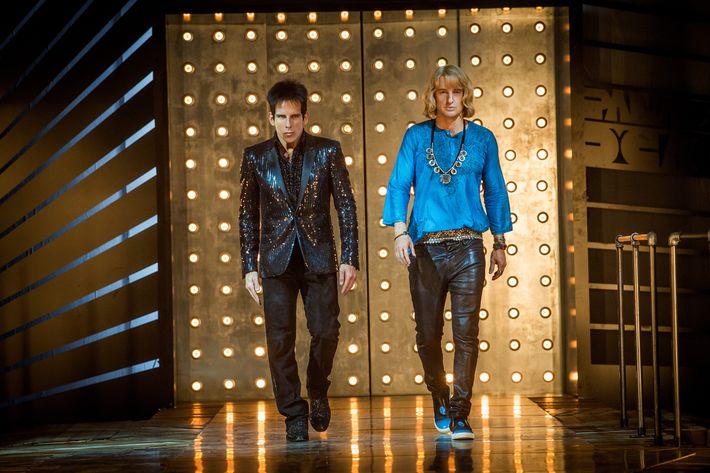 If the original Zoolander was an all-over, full-body giggle at the expense of fashion, Zoolander 2 is more of a "tee-hee" most of the time. The movie's dozens of cameos overwhelm the barely existent "plot." Some of them are great: Kiefer Sutherland and Jourdan Dunn, both members of Hansel's orgy/family, Bieber as a parkour maven, and Billy Zane as an evil version of himself (a nod to the first movie). But overall, the fashion cameos feel too orchestrated by Anna and come off as names to check off a list rather than inspired choices. Vogue favorite Karlie Kloss appears as "Eve" in the Garden of Eden and Naomi Campbell as a goddess in a fashion-ad-parody — both missed opportunities to push the jokes further into the realm of critiquing beauty standards, the way the original Zoolander would have. And Stiller's and Wilson's performances feel more constrained and self-conscious than before, maybe due to proximity to actual runways this time around.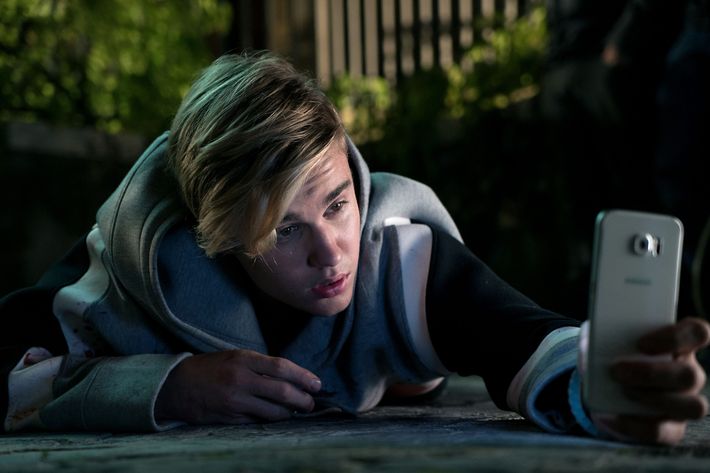 There are some smart fashion-world nods, like the vaguely couture costumes, the shadowy Terry Richardson character lurking in the background, and Benedict Cumberbatch's post-gender model named "All," which actually did a decent job of making Derek and Hansel's need for gender binaries seem outdated and dumb. It's telling, though, that the funniest bits come from the people furthest from the fashion world, especially SNL veterans Kristen Wiig (a Donatella Versace–Rei Kawakubo hybrid fashion-beast), Fred Armisen (picture Tavi crossed with Bryan Boy), and Kyle Mooney (a sprinkle of Alex Wang, a touch of Jeremy Scott).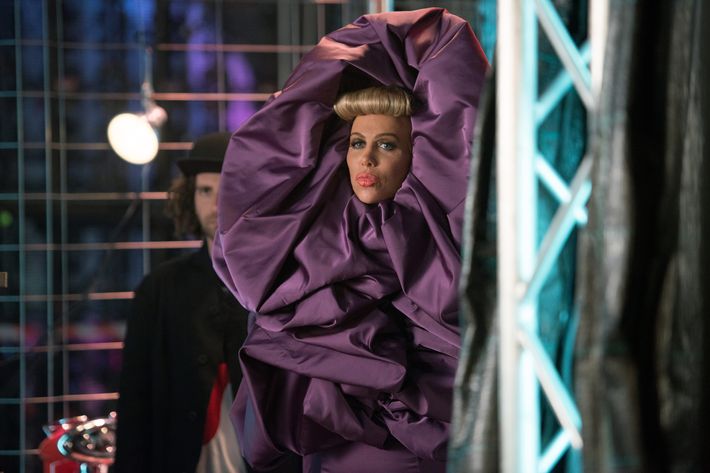 Zoolander 2 will probably make its greatest impact in the medium of shareable memes. As I watched it, all I could think about was the afterlife those GIFs will enjoy in the social-media world where movies go to live forever, devoid of context — in fact, viewed in this light, the movie gets better than it is as a whole. Mugatu's ending monologue alone will doubtless be popping up in my feeds soon: "Check out the new spring collection from Hilfiger, brought to you by white privilege" or "Oh look! It's the white witch from Narnia! Oh no, I'm sorry, it's just Anna Wintour." There is a great moment when Derek and Hansel appear on the runway wearing sweaters that say Old and Lame, and many, many jokes about fashion's fear of being fat that I can already imagine pasting into group chats for years to come.
Zoolander was funny because it was genuinely outside of the mainstream fashion world. It commented on fashion's obliviousness to real social issues. It played upon a deep suspicion that fashion is run by a bunch of ridiculously good-looking, dumb, sinister hucksters who hate regular people. It also gave people who worked in fashion a much-needed dose of self-parody. In Zoolander 2, the snake has eaten its tail — and it's lost any real bite. By the time Anna Wintour appears alongside Marc Jacobs, Alex Wang, Vera Wang, Tommy Hilfiger, Kate Moss, and others, I was left pining for an era when people were not so in on the joke. Myself included.