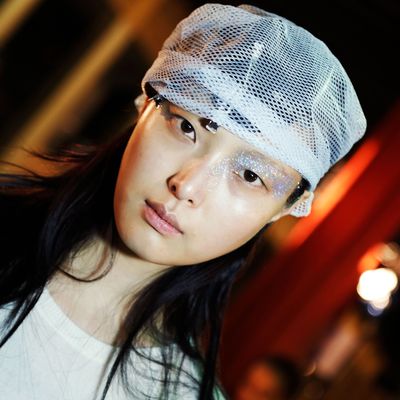 Glitter! At Opening Ceremony.
Photo: Helga Traxler
It's day "triple shot" of Fashion Week, that point halfway through where there's no such thing as too much caffeine. While many of you were enjoying the benefits of central heating, I was braving the negative temperatures in fleece tights to hunt down some actually useful beauty lessons from the hair and makeup experts backstage. Read on to find out how to bathe yourself in ethereal glitter, do a ponytail two ways, and tight-line your eyes in a way that won't freak out your eyeballs.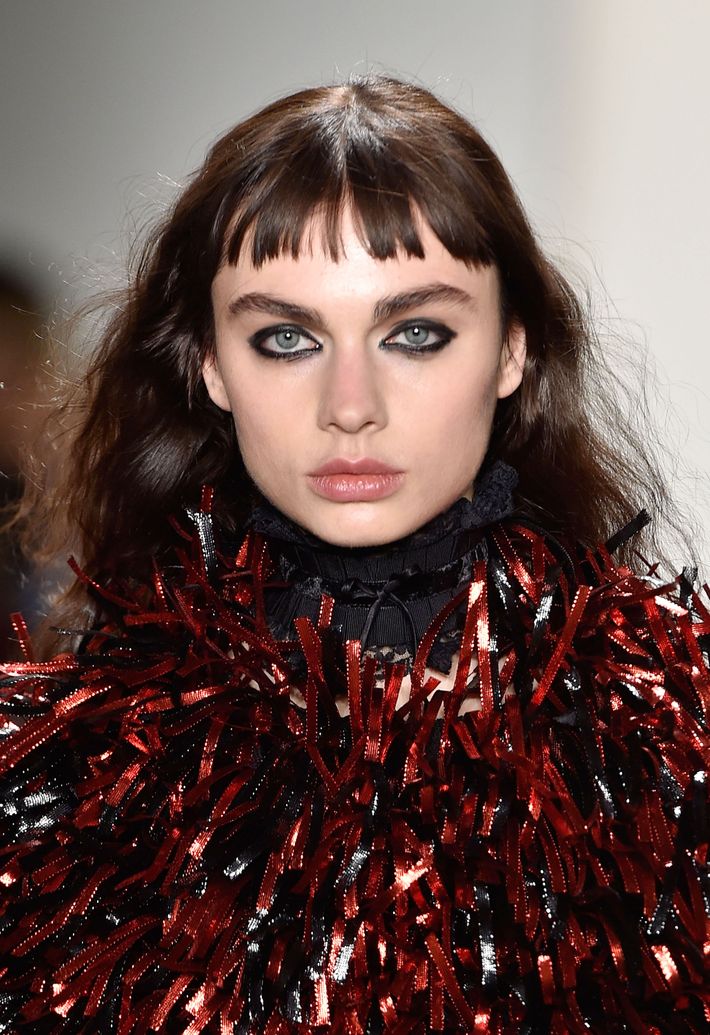 1. How to tight-line: A makeup artist once told me the secret to tight-lining your lower lash line is to "jam the pencil in there and not be a wuss about it," but I remain wussed. It feels weird! It feels like I'm drawing on my eyeball, which I'm told is also a sign I'm doing it correctly. But Emi Kaneko, who designed the black, teenage rebellious black liner look that rimmed all around the eyes at Adam Selman, has another trick. She suggests taking a pencil liner (like M.A.C Kohl Powder Eye in Feline) and positioning your elbow on a steady surface. Most people pull their lower lash line down to draw the liner on, but she suggests gently poking in (right under your eye). It pops out the lower lash line and creates a sort of shelf to draw your liner on, so you can pencil without fear.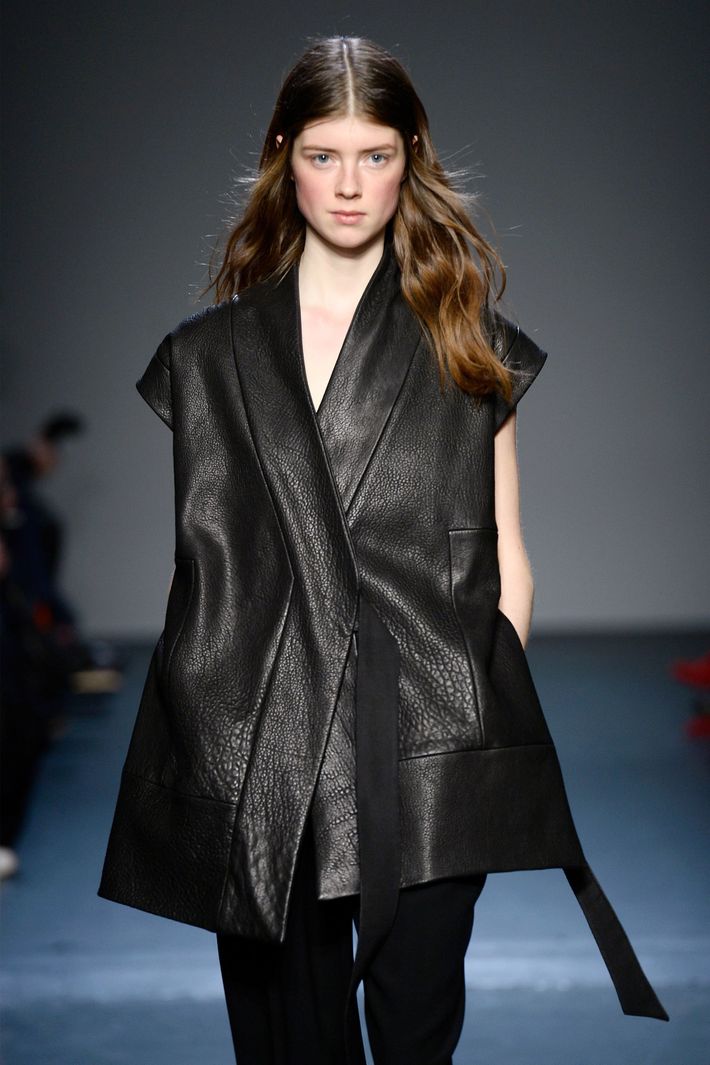 2. How to avoid sausage curls: At Zero and Maria Cornejo, hairstylist James Pecis for Phyto and Hot Tools explained how to use a curling iron to get a flat S wave. Don't wrap your hair in one direction all around the barrel unless you want a curl so sausage-y it belongs on an Egg McMuffin. Instead, use a curling iron (Pecis used a Hot Tools Curling Iron in 1.5) and turn the clamp right and left down the length of the hair to create bends. It's a motion similar to these waves done with a flatiron, but this will give you more volume.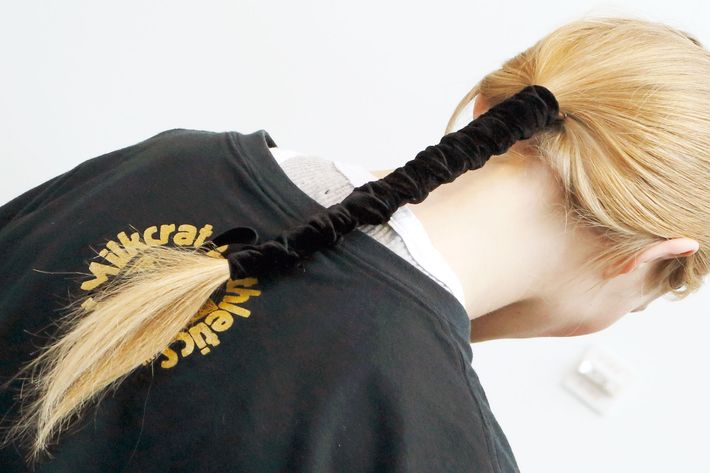 3. How to vary up your ponytail, part one: If the hair looks at Suno and Prabal Gurung were songs, they would be called "Variations on a Ponytail." Odile Gilbert (working for Kérastase) wrapped a strong, black velvet ribbon around the length of a low ponytail to create a graphic, romantic statement. A little volume at the roots keeps it looking luxurious — get it with something like Kérastase's Powder Bluff or V.I.P.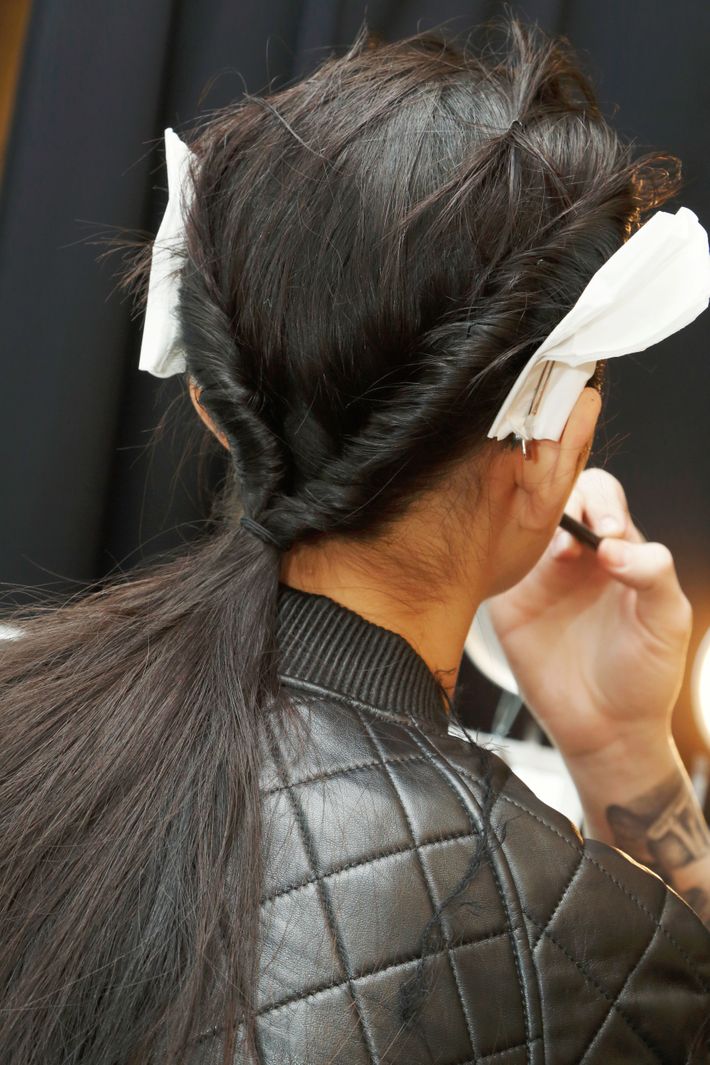 4. How to vary up your ponytail, part two: At Prabal Gurung, Anthony Turner created an upscale version of the beloved topsy tail. Keeping some volume and naturalness at the crown, he and his team split the hair into two parts, rolling the sides away from the face, starting from around the ear. Rolling each side and then securing at the nape of the neck makes the style look more sophisticated than what you might remember from infomercials. Use a sea-salt spray (like John Masters Organics Sea Salt with Lavender) to distress the hair and keep it from looking too precious. 
5. How to look bathed in glitter: At Opening Ceremony, certain lucky models had glitter dustings to simulate the look of blurred motion, in keeping with the transportation and movement-themed show. To create the look, Yadim, global New York makeup artist for Maybelline, had a two-step process. He brushed on moisturizer in the shape he wanted on the models' face, using a more "lotion-y" lotion, rather than a cream. Then he used another fluffier brush to dust on fine glitter he bought at an art-supply store. The finer the glitter, the more ethereal the look. Don't forget to use lots of tape when you want to remove.