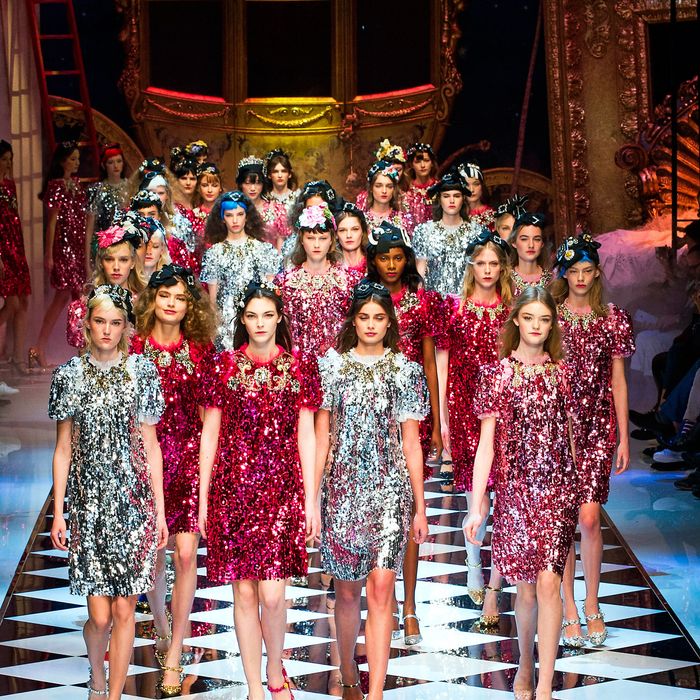 We're recapping our five favorite moments from each day of Milan Fashion Week. Below: the best, prettiest, and weirdest things we saw this weekend.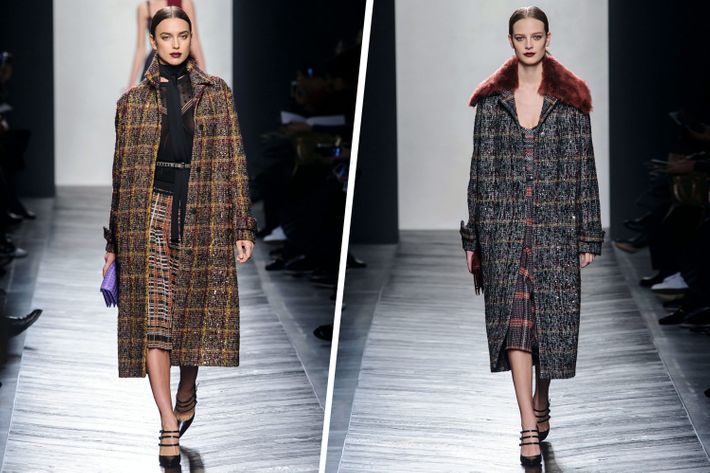 1. Bottega's sparkly coats. Embroidered with gold and then embroidered over that with sequins, they glittered down the runway like the world's most tasteful disco balls.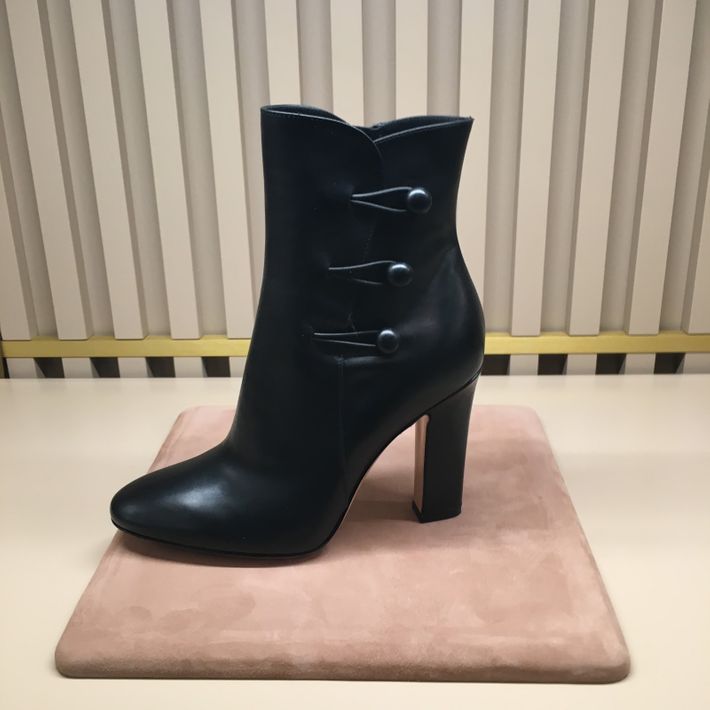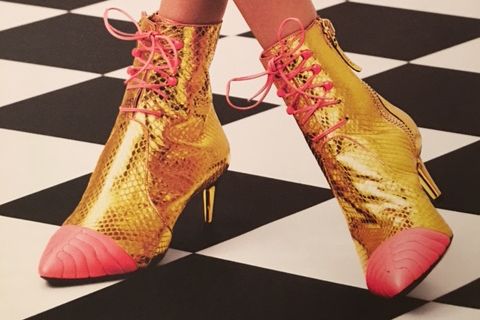 2. Two pairs of perfect boots. Gianvito Rossi's military-inspired black leather boots were an exercise in sexy restraint, while Bally's gold python boots were an exercise in sexy kitsch, thanks to their kitten heels and bubble-gum pink laces and toes. (The inspiration: "Anita Pallenberg in a John Waters film," according to design director Pablo Coppola).
3. Missoni wins. There was a bulldog on the runway, nestled sweetly at the feet of the very handsome Missoni heirs. There was a swinging fringe dress, fun socks with sneakers, and drapey print-on-print outfits. And after the show, as per tradition, they served the entire fashion world dinner. All told, Missoni was a great time.
4. Marni's visual gold mine. In a landscape packed with Instagram bait, Marni's sunglasses collaboration with Marchon gave us some of the best, wildest eye candy of the whole season. The invitation to the event promised that emotions would "flow freely in a poetic Total Theatre tale of colors and shapes," though that didn't even come close to describing the joy this event provoked in us. Zoolander 2 would have been a lot more funny if it had included any scene quite so over-the-top.
5. Dolce & Gabbana lived happily ever after. The fairy-tale backdrop (Cinderella's gilded carriage, a glitzy pumpkin for photo ops) set the stage for a finale fit for any Disney princess: an entire lineup of models wearing Cinderella shoes and shimmery silver, pink, and red dresses made entirely of paillettes.