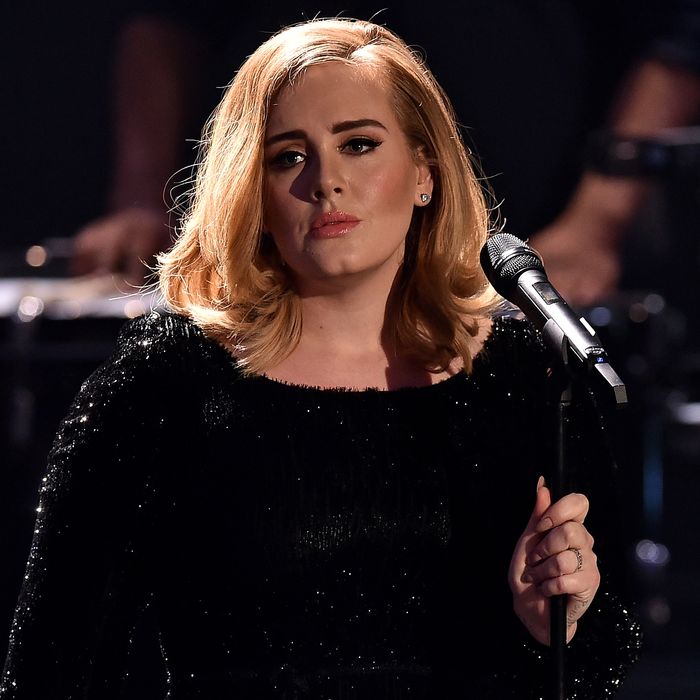 Although the thought of Donald J. Trump grooving in his toupee to the smooth melodies of Adele's voice might inspire a chuckle, the chart-topper will have none of that. Adele has released a statement saying that no political candidate can use her music for campaigning, reports E! News.
The Trump campaign has played "Rolling in the Deep" and the Bond classic "Skyfall" to pump up supporters; at the GIF-inspiring rally featuring Sarah Palin, people noticed. And while Adele said Sarah Palin's appearance on SNL helped boost her career, she is not here to do the same for Trump.
Trump, who attended the exclusive Radio City Music Hall concert in December, is a clear fan. He's supporting a leading female artist? Great. Amazing. But this one is an Adele no-no.
Once identifying as a "Labour girl," the singer doesn't get involved in politics, but she'll put her foot down when her music is associated with policies she doesn't endorse. And she might have shown Americans the best way to get their point across about the Republican front-runner: Do not associate.