Meet the Man Responsible for Adele's Perfect Eyeliner
Ever since Adele released 19, the beauty world has been thinking hard about her eyeliner. The source of that elusively perfect cat-eye swoosh is her longtime makeup artist and hairstylist Michael Ashton, who has worked with Louise Roe, Hilary Swank, and Chris Pratt. Ashton doesn't often give interviews, but he talked to the Cut about how he started his career in New Zealand, why product cocktailing is the key to getting Adele-worthy liner, and the importance of a good face massage. Click through the slideshow for some more of Adele's best beauty looks, and see his favorite seven beauty products below.
How did you start your career?
I'd always done my mother's hair and makeup growing up. My uncle Sir Howard Morrison was an entertainer in New Zealand, and I would go backstage and help get my grandmother ready before she performed with him. I remember, my mother had a NutriMedics kit with these amazing eye shadows that you could use wet or dry.
I always wanted to do makeup growing up, but in New Zealand, at the time, you had to learn to do both hair and makeup. I started working part-time at a salon whilst I was still at high school and then went onto train at Servilles Academy of hairdressing.  At 19 I won the New Zealand Young Protegé scholarship for hairdressing and after having taught myself make up with a little help from Kevyn Aucoin's book Making Faces, I was booked on my first fashion shoot, a campaign for New Zealand designer Nom*D.  I first started working with celebrities when Girls Aloud and Jamelia came to New Zealand on promotional trips and had started travelling to New York working alongside the M.A.C Pro team with Gordon Espinet. When I first moved to London in 2006, I assisted Val Garland and Dick Page on the show circuit both here in the U.K. and Europe. It was through a friend in PR that I worked with Bianca Jagger and Elle McPherson and that's when I began to focus on the red carpet.
How do you see a face? How would you describe your approach?
I try to gauge the client as a person and what they feel comfortable in. It's about not scaring them, but still putting your mark on it as well. It's always a very collaborative process. I tend to start with the eyes, whether it's a smokey eye or clean eye.
You need to look at the person and see if they are more of an eye or lip person, and how they might like the texture of their skin, whether it's more dewy or matte. If you look at my work together, you see it's about making them look flawless but not too perfect. 
Old-school Hollywood is a big reference for me, with iconic films and print images. They look very put-together — Elizabeth Taylor, Grace Kelly, and Lauren Bacall were stunning. Also photographers like Helmut Newton. But it's more about a feeling, whether it's a texture in the hair or a tone of the lip.
How do you prep the skin before you begin working on it?
Skin preparation and skin care is key. There are also some amazing sleeping masks. I'm a huge fan of facial oils and balms that really nourish the skin. It's about making the skin look hydrated and doesn't lose that elasticity.
Facial massages are also amazing. Sometimes you have hours, sometimes five minutes. It's not just plumping the skin but working the product in. I work across the face, focusing on the forehead first, nose area, but always working up and outwards, also going up the throat, through the jawline. I do it with the moisturizer or with facial oil. It's a great way to get the products on and to awaken the facial muscles.
How did you and Adele start working together?
We were introduced through a mutual friend in the summer of 2007 leading up to the release of her first album, 19. I popped over to her house to trim her fringe and she asked if I could do a quick bit of eyeliner for her before she went to meet friends. The eyeliner obviously got the seal of approval and the rest, as they say, is history.
The first beauty looks we did together were for a collection of images to coincide with the release of 19. Adele has beautiful almond-shaped eyes and fantastic natural bone structure, which is the perfect canvas to work with, so at the beginning it was always about making the eyes a focus feature. We played around with different eyeliner looks, lashes, and some dazzling dustings of metallic glitters.
How do you create Adele's cat-eye?
Product cocktailing is key to achieving the intensity and opaqueness of the eyeliner. I always start by outlining the shape of the liner, working from the inner to outer corner of the eye with a black gel liner. I then work the product right into the root of the lashes and then build thickness gradually. Once I'm finished creating the desired shape, I use a waterproof liquid liner with a precision tip to intensify and refine the line, finishing by winging the end of the liner last.
I have a couple of fantastic eyeliner brushes I picked up in a little beauty store in Japan years ago and they have the perfect taper. They're thicker at the bottom, which allows a quick application of product, but the tip is extremely fine so you can gently drag out the wing of the liner until it fades away into the finest point. If I do need to clean up any edges, I'm never without Bioderma Crealine and Muji thin cotton tips close by.
In another interview, you called Adele "a modern beauty icon relevant to today's woman." Why do you think she's so relevant?
I think her beauty look resonates with people because it's aspirational but also extremely achievable. It seems everyone is always wanting to try and wear the latest beauty looks from the runway or the high street and often it just doesn't translate. Adele is known for her makeup, but what makes her a modern beauty icon is the strength of keeping things simple and classic so they stand the test of time.
I've noticed that Adele has also been wearing more red lip colors during promotion for 25. How are you achieving this look?
I've always loved a red lip on a woman — it's a great way to amp up the volume of any beauty look. At the moment I have a few different products in my kit, but one that I'm using a lot is a liquid lipstick, Lip Maestro by Armani, which has a demi-matte finish. I start by applying the product onto the lip with a lip brush and then have the client distribute the color by rubbing their lips together in different directions. To finish, I will either feather the edges using my fingertip, or, for a more defined shape, I will sketch the outline using a slightly darker lipliner for added dimension.
What type of contour do you use to create Adele's look? It always looks so perfectly sculpted.
Contouring and highlighting the face is the ultimate way of creating a truly three-dimensional polish. Contouring is another time when product cocktailing works so well to give added depth. I always start using a cream stick in a deep-brown shade, applying product first to the back of my hand and then buffing it into the skin using a natural hair foundation brush — right underneath the cheekbone toward the center of the face, through the temples and around the hairline, then lightly down each side of the nose.
The second stage is to go back over using a powder and an angled blusher brush in a circular buffing motion to set and soften. I have a palette of contour colors, which are a mixture of matte shadows, blushes, and bronzers as well as some with soft reflective finishes — mixing them together depending on the finish I'm wanting to achieve.
When it comes to Adele's look, do you take care to make the cat-eye look a little different each time?
It is always a collaborative process. We have worked together for so long now that we have our own memory bank of references to work from, so it might be "let's do classic liner, but with the shimmer through like we did on SNL and just lip balm." It's brilliant because we know we are both reading from the same page, so to speak.
Michael Ashton's seven favorite products: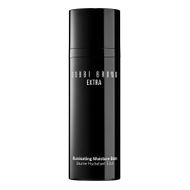 Bobbi Brown Extra Illuminating Moisture Balm: Skin prep is one of the most important stages of makeup, and this moisture-rich balm instantly makes skin look hydrated, plump, and glowing.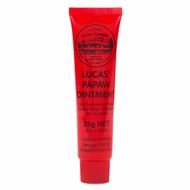 Lucas Paw Paw Ointment: The ultimate multipurpose product for lush lips, shimmering lids, and a freshly flushed sheen on the cheeks.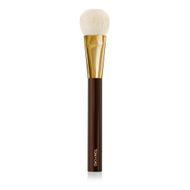 Tom Ford Cream Foundation Brush: When it comes to achieving a flawless and polished base, this is my go-to brush that helps create a cashmere-soft texture to the skin.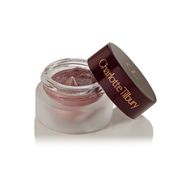 Charlotte Tilbury Eyes to Mesmerize: For creating a soft but dramatic eye quickly, these pots of metallic cream shadows are perfect. Custom blend shades together for the perfect hue and then buff metallic eye shadow on top for an expensive-looking finish.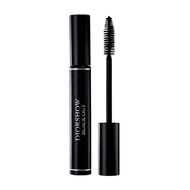 Diorshow Black Out Mascara: Fantastic for party-pumping up your lash volume to a rich, blacker-than-black flirty flutter.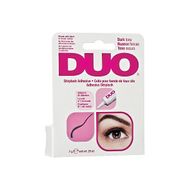 Duo Lash Glue in Black: When it comes to making sure lashes stay the distance, there isn't a better lash glue out there. The best thing about the glue being black is it helps to blend false lashes into the natural lash line, and it also dries matte, which makes it more seamless.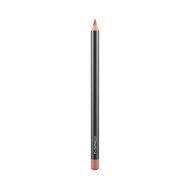 M.A.C Lip Pencil in Boldly Bare: An absolute makeup kit must-have for creating the illusion of a full and defined pout, without being too obvious.
This interview has been condensed and edited.