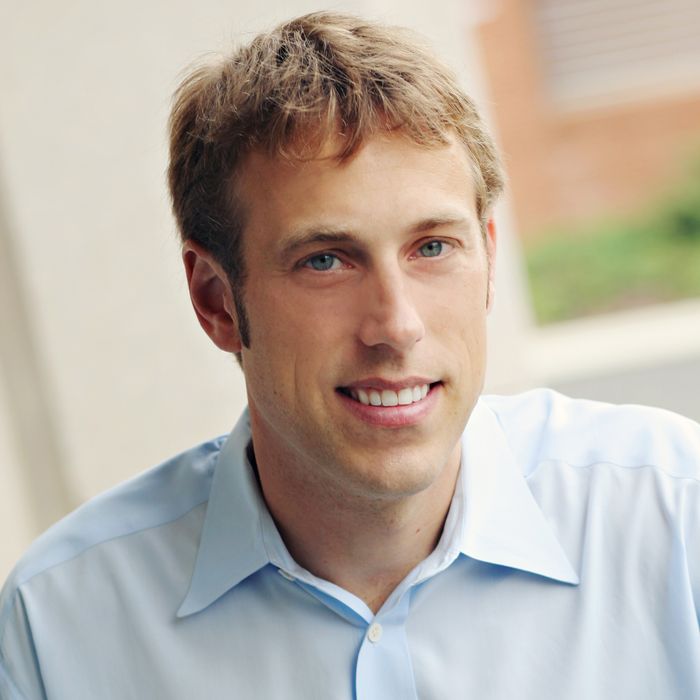 Jason Lieb.
Photo: University of North Carolina
Weeks after an astrophysics professor at Caltech was outed for harassing and discriminating against one of his female grad students, a new creepy-professor scandal has emerged. Jason Lieb, a molecular biologist at the University of Chicago, has resigned amid allegations that he made unwelcome sexual advances to multiple female grad students.
According to the Times, Lieb came onto multiple female students at an off-campus retreat, and also "engaged in sexual activity with a student who was 'incapacitated due to alcohol and therefore could not consent.'" He resigned after the university recommended he be fired.
Turns out this isn't the first time Lieb has been accused of sexual misconduct by a female student. The panel of University of Chicago professors responsible for hiring Lieb were apparently sent anonymous emails warning that he'd been accused at his former posts at the University of North Carolina and Princeton, but though they looked into it, they couldn't find sufficient evidence to corroborate the claim:
Faculty at Chicago said that Dr. Lieb had told them during the interview process that Princeton faulted him for not informing them about a complaint of unwanted contact filed against him at North Carolina, where he had taught for 13 years. But he told them he had seen no reason to do so because the investigation had not found evidence to support the claim …

Separately, Dr. Gilad acknowledged, during the interviews of Dr. Lieb, he admitted that he had had a monthslong affair with a graduate student in his laboratory at the University of North Carolina.
Even in this fast-paced digital age, it's comforting to know that dude professors remain as creepy as ever. Some things never change!