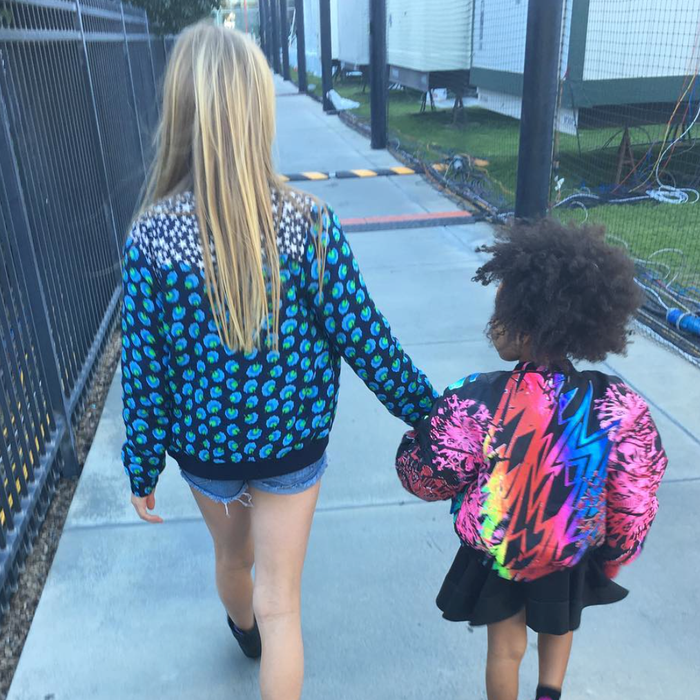 Jacket game. Over. Done. Won. Gwyneth Paltrow/Instagram
Blue Ivy and Apple know what it means to turn up and instantly be the envy of everyone else, probably even Cam Newton in his Versace pants.
In a frame-able, GIF-able, etc., photo of her daughter clutching hands with little Blue, Gwyneth Paltrow showed the world who won Super Bowl fashion. The key to topping Super Bowl garb: Jackets. Those jackets.
Pair Blue's neon lightning-bolt look (designed by Ben Copperwheat) with Apple's floral print, and you have "#super50 jacket game," as Paltrow calls it. Who's even playing in this sanctioned athletic event? Who cares. The answer is Apple and Blue Ivy, and they both already won.