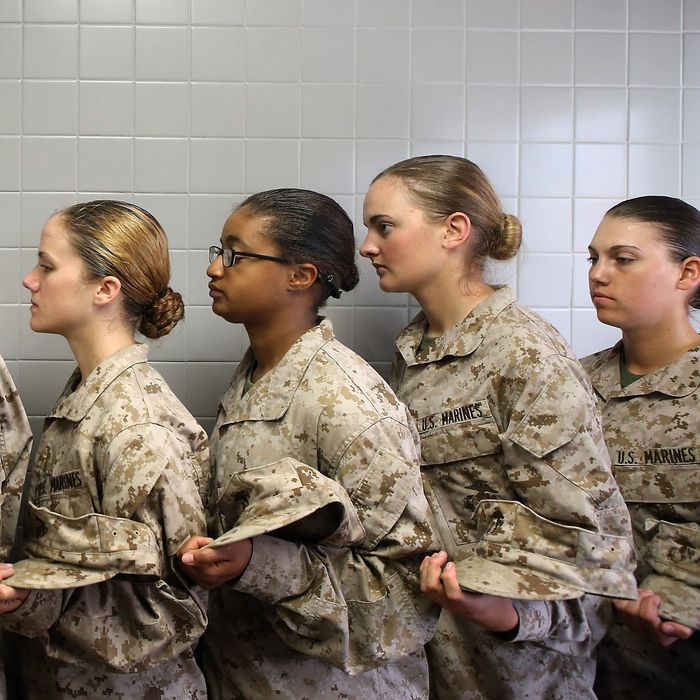 Photo: Scott Olson/Getty Images/2013 Getty Images
Now that all combat roles in the military are officially open to women, top officials in the Army and the Marines are starting to make noise about opening the draft to women.
During a Senate Armed Services Committee hearing on Tuesday, Army General Mark A. Milley and Marine Corps Commandant General Robert G. Neller argued that as women graduate into military roles previously reserved only for men, they should also register for Selective Service.
"Senator, it's my personal view that, based on this lifting of restrictions … every American who's physically qualified should register for the draft," General Neller said, according to the Washington Post.
I, uh … huh. Yeah, I'm not gonna be able to sign up? Because of my period! Yeah. My period. Sorry!