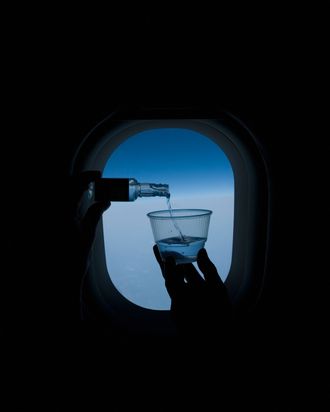 The devil's juice.
Photo: Glow Images/Getty Images
Boys just wanna have fun, as the old adage goes. But not without consequences!
CNN reports that a group of British men — who I must assume are the bro-iest of bros — were so rambunctious on their flight from London to Bratislava that the pilot decided to make an emergency landing in Berlin.
The reason they were traveling together? For a bachelor party, naturally. They decided to get started a little early but according to German tabloid Blid, which I put through Google translate, "Because they Airborne already busy celebrating (alcohol!) And so so next behaved (Striptease!), Flew a part of the group, however, already out."
The bros were arrested upon landing in Berlin, and could face fines of up to $27,182 USD.
Tonight, keep these poor bros in your prayers, who were merely targeted for bro-ing too hard.