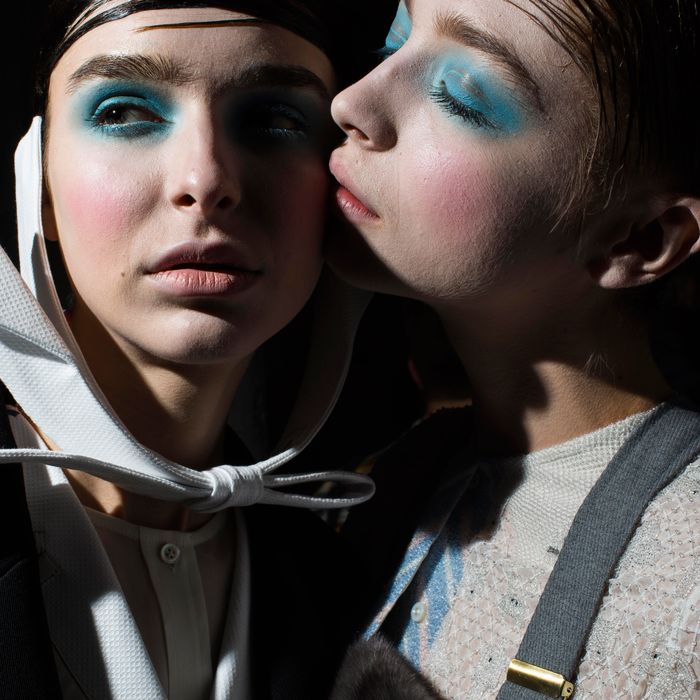 Backstage at Thom Browne.
Photo: Landon Nordeman
Photographer Landon Nordeman captured backstage scenes from Fashion Week, all week, on behalf of the Cut this season. Vintage yearbook photos and serious abs appeared at Jeremy Scott, Emma Roberts showed up backstage at Coach, and Rodarte and Vera Wang showed plush fur coats. At Thom Browne there were floating neckties, leather dog-shaped handbags, and an actual yawning dog, and models wore aquamarine eye makeup with goth black lipstick. Green and caramel leather accented the floral patterns at Tory Burch. Click ahead for a look at NYFW through his lens, featuring the tiniest crop top you've ever seen, neon zebra prints, and more.