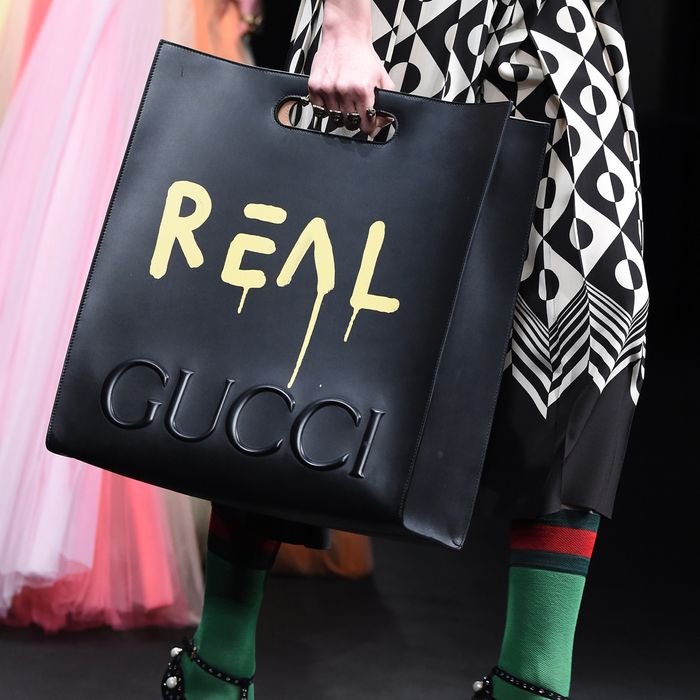 Photo: Venturelli/Getty Images
Yesterday in Milan, Gucci's Alessandro Michele debuted his fall 2016 women's collection for the storied Italian label. This collection was more street than his quirkier outings; those paying a close eye surely noticed the graffiti treatment, executed through a collaboration with Brooklyn artist GucciGhost (or Trouble Andrew, or, if you want to call him by his given name, Trevor Andrew).
A New Yorker and longtime brand devotee, Andrew has elevated his Gucci obsession to an art project, marking items high and low with the brand's iconic GG logo, which was brought out of retirement by Michele. For the fall 2016 collection, he customized ready-to-wear and accessories with phrases like "Life Is Gucci." The items celebrate the connection between street art and fashion design, and they're sure to sell out fast. We sat down with GucciGhost after the show to talk to him about how he and Michele came to work together.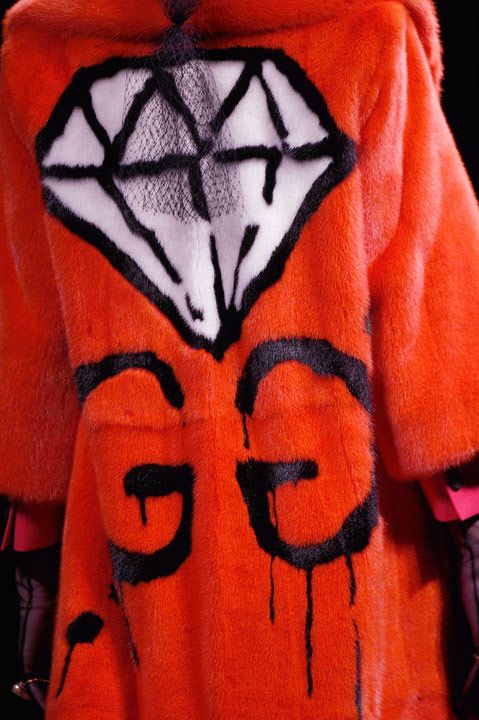 How did your collaboration with Alessandro Michele occur?
I started this GucciGhost project a few years ago, putting it on the street and on the internet. Then my longtime friend Ari Marcopoulos, who knew how big of a Gucci fanatic I am, called me and told me he was shooting the new Gucci pre-fall lookbook. He wanted me to send them some pictures of what I had done. They thought it was cool, and I thought that was it, that it was cool to be acknowledged. But Michele asked if I could come out to Rome in a week. I was like, "Yeah!"
Did they give you an idea of what they wanted or did you have artistic license?
I wasn't told anything — I was just bringing in ideas. I was given free reign to do what I wanted and I did a lot. It started with me putting logos on canvases, all kinds of materials, jackets, bags. I painted a lot of jackets, I just finished one last night at five o'clock, and we just worked together to make them crazy. It all came from my deep love of the brand. The ended up giving me a temporary space to do work, creating Gucci trap houses everywhere. Getting comfortable, you know?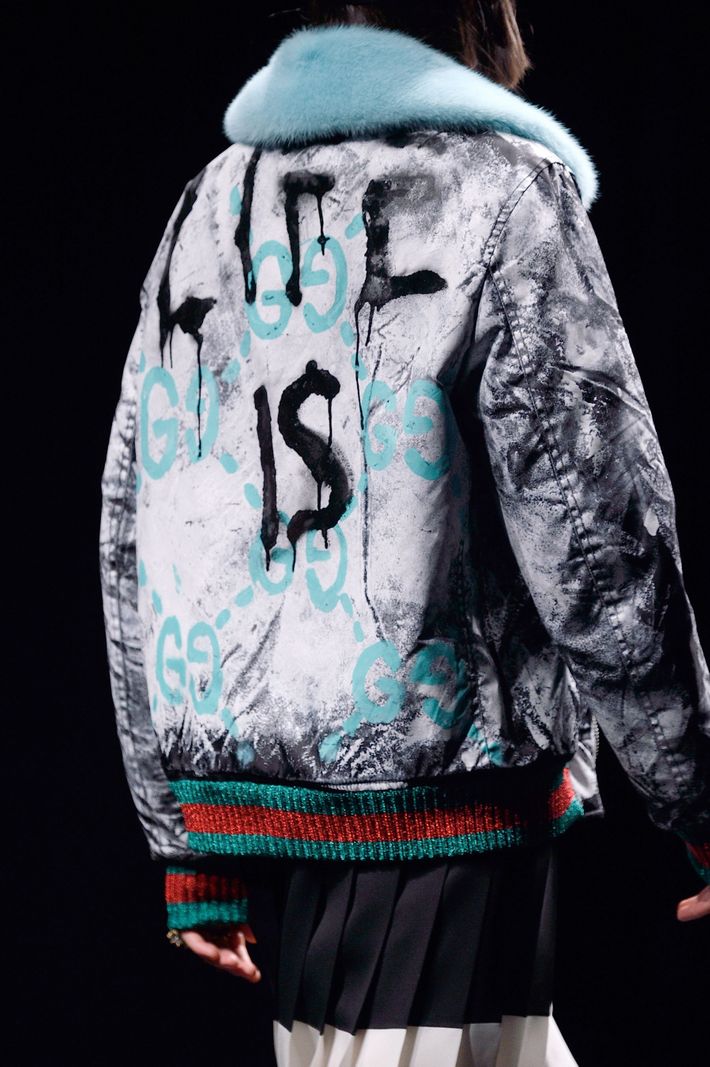 Why are you so obsessed with Gucci the brand?
My first Gucci item, a watch, meant so much to me because it held so much value beyond what I paid for it. I went through life gathering these pieces, and realized that I couldn't afford too much more, so I started making my world Gucci, everything around me — even things not so pretty, like a shitty set of garbage cans. It was interesting to see people reacting. It told me that other people understand the same language. I took that and pushed it and got really literal, like "Life is Gucci," almost like Gucci is the god of fashion. I had some friends who said the Gucci thing makes no sense and "Gucci is never going to work with you," so it's funny now.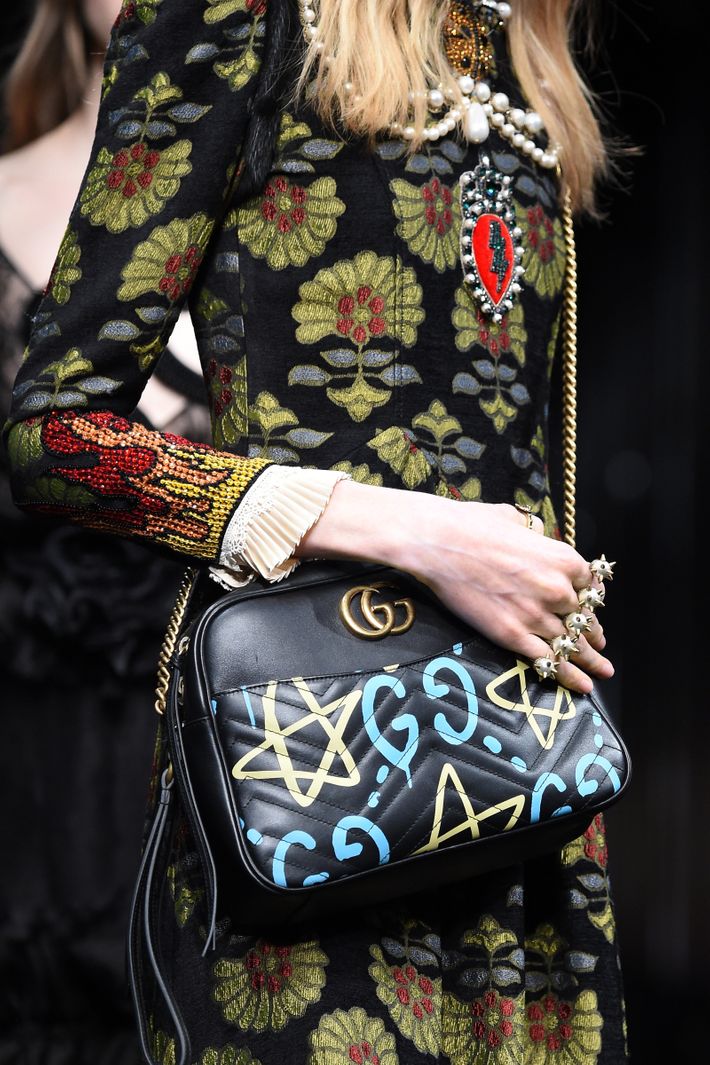 How do explain the success of Mr. Michele?
I think he is doing so well because he is so free and open and there's no rules, no boundaries, and I think that's how art should be. It's all about your passion and that excitement to do something, to take a risk. 

This interview has been edited and condensed.