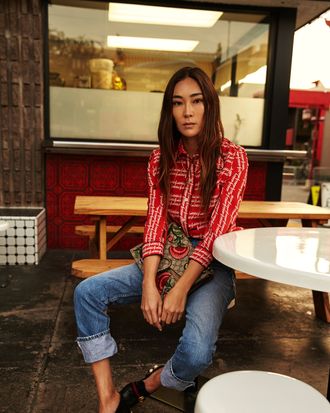 Jayne Min in Gucci.
Photo: Yayo/Gucci
In a match as fortiutous as peanut butter and chocolate, Gucci and Bergdorf Goodman are combining forces to reopen the men's and women's shops in the store during New York Fashion Week. The collaboration includes installations inspired by Gucci's creative director, Alessandro Michele, and his spring-summer 2016 collection, making it the first time Bergdorf Goodman has partnered with a designer to create décor inside the store.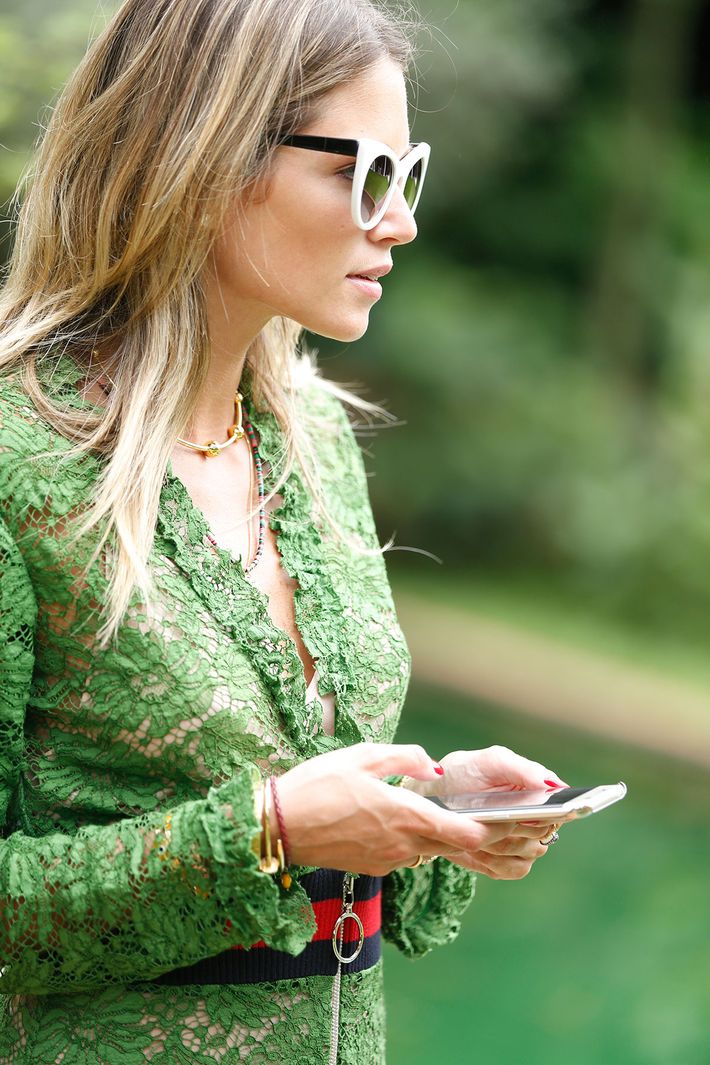 Because it's Gucci, much of the inspiration is taken from Milan. The new shops feature plush-velvet armchairs, marble three-dimension-effect floors, snake-adorned carpets, and monogram trunks. Michele made a big impact reinventing the G logo, stripes, and horse bits. "These are evident symbols of a worldwide pop culture, and it is really interesting for me to work with symbols that belong to so many and different people. I treat them as ornaments that speak as a cross-reference. I like to always do a sort of short circuit between the past and the contemporary. The symbols of the brand belong to the past but have always something to tell in the present. They are like hieroglyphics that anyone can recognize and read," Michele recalls.

With the popularity of Gucci culture growing at warp speed, the reopening is destined to be a success. So if you need to give your partner an idea of what to get you for Valentine's Day, casually steer them into Bergdorf next time you're in midtown.