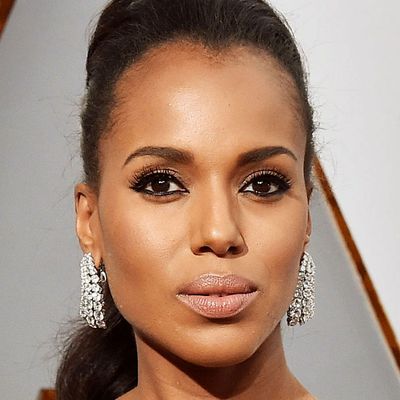 Why do beach waves when you could look like Kerry Washington or Rooney Mara?
Photo: Getty Images
The Oscars red-carpet beauty roundup is short this year, and for good reason: Save the five looks below, the red carpet was pretty predictable. Standouts included a great high pony, a dinosaur-like hairdo, a romantic twist on a typical braid, and a grown-up look for an ingenue.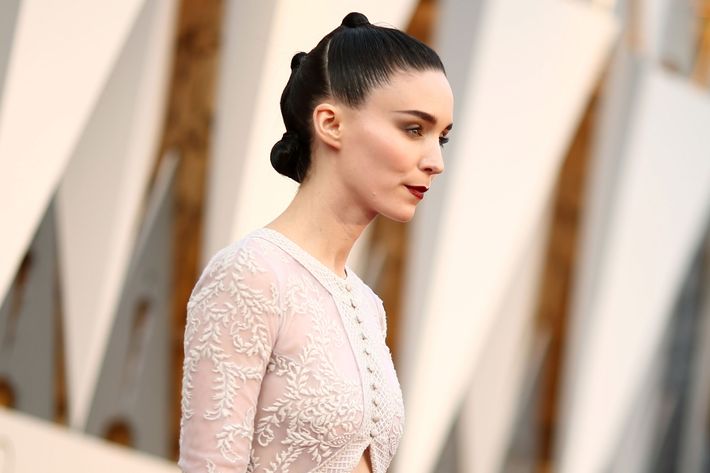 Rooney Mara's Rey-like buns stood out as a stylish and beautiful respite from all that red-carpet beach hair. She looked a bit like a clipped, chic triceratops from the side, but the edginess of her three mini buns, created by Adir Abergel, worked well with her Givenchy dress and her strong side eye.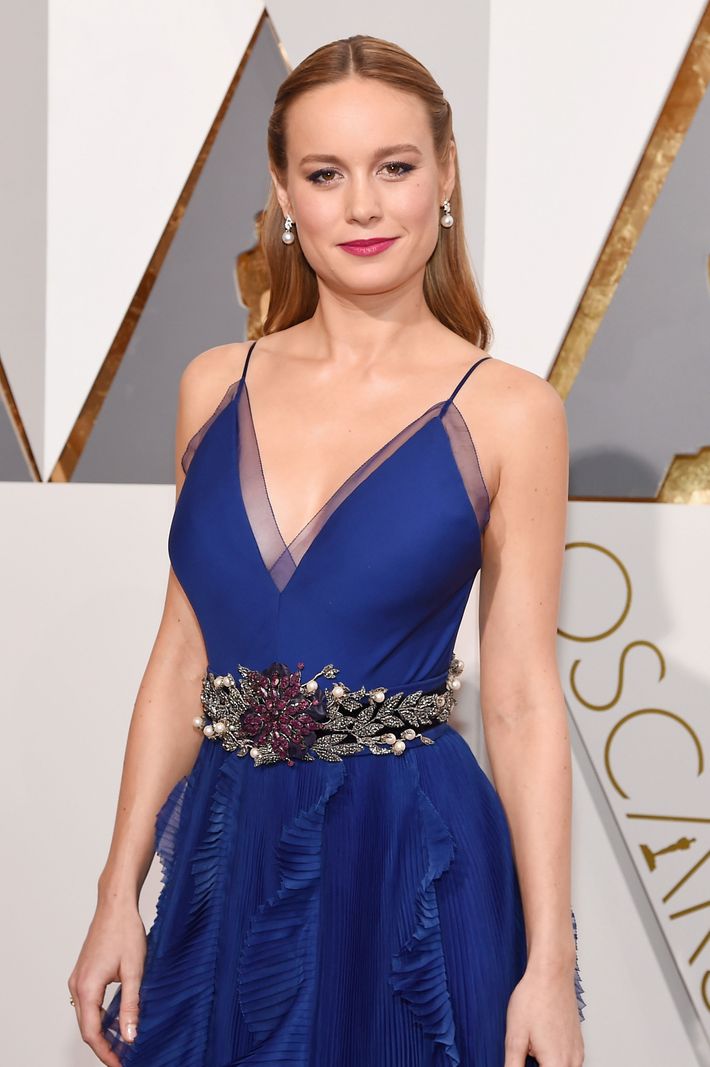 If Brie Larson's sapphire gown said "ho-hum," her hair sang a much livelier tune. Hairstylist Mara Roszak for L'Oréal Paris curled Larson's hair in soft waves before twisting and pinning the front section back. She weaved a piece of diamond-like fabric through the twists for a dreamy finish that screamed, "Look at me!" even if her dress said otherwise.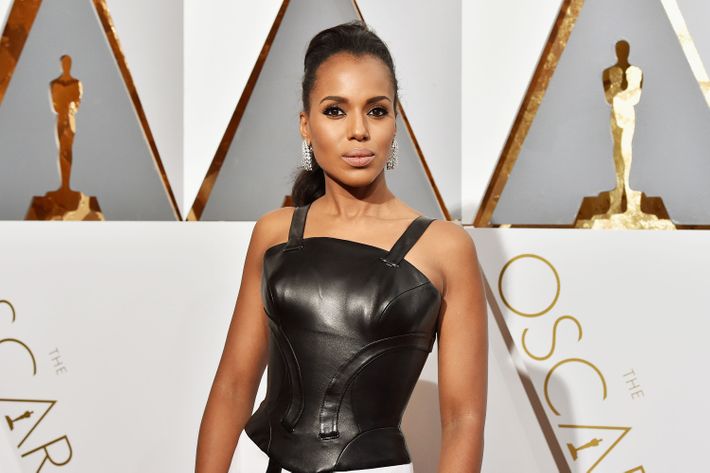 The ultimate companion to a gladiator-inspired Oscars dress? A high ponytail, of course. Longtime hairstylist Takisha Sturdivant-Drew teased Kerry Washington's roots and added a clip-in extension or two, for maximum length. Washington's breathtaking presence, however, is au naturel.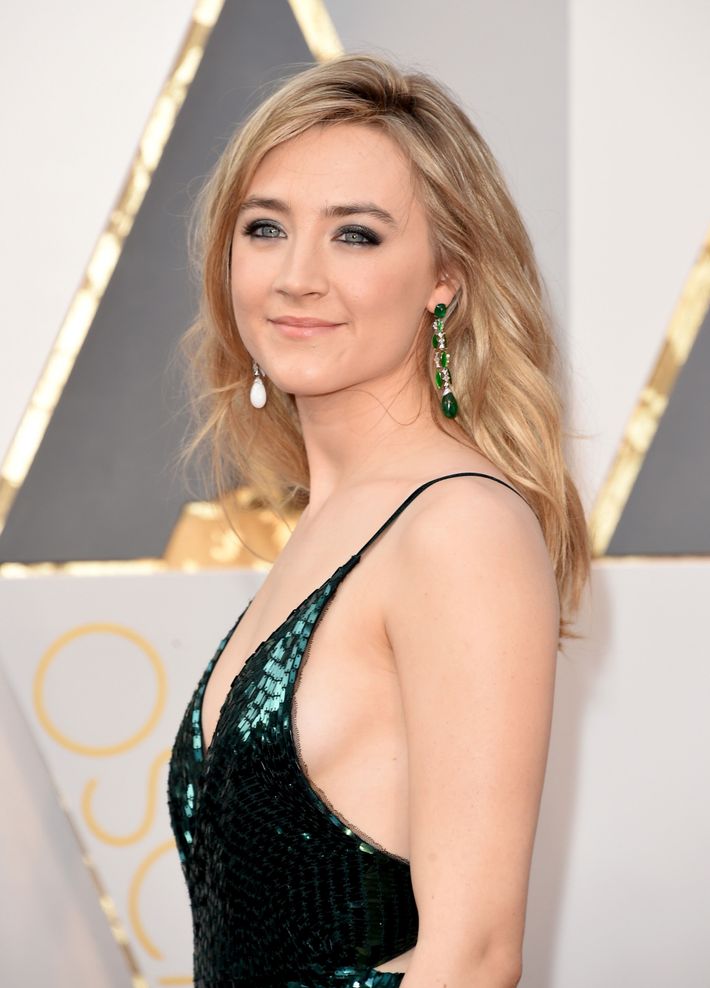 Saoirse Ronan paired pretty, loose waves with a smoky eye that practically burned through the screen. A glittery Calvin Klein dress matched her emerald shadow, which was made complete with a rim of black eyeliner. Not quite sure this is a Brooklyn look, but we'll take it, nonetheless.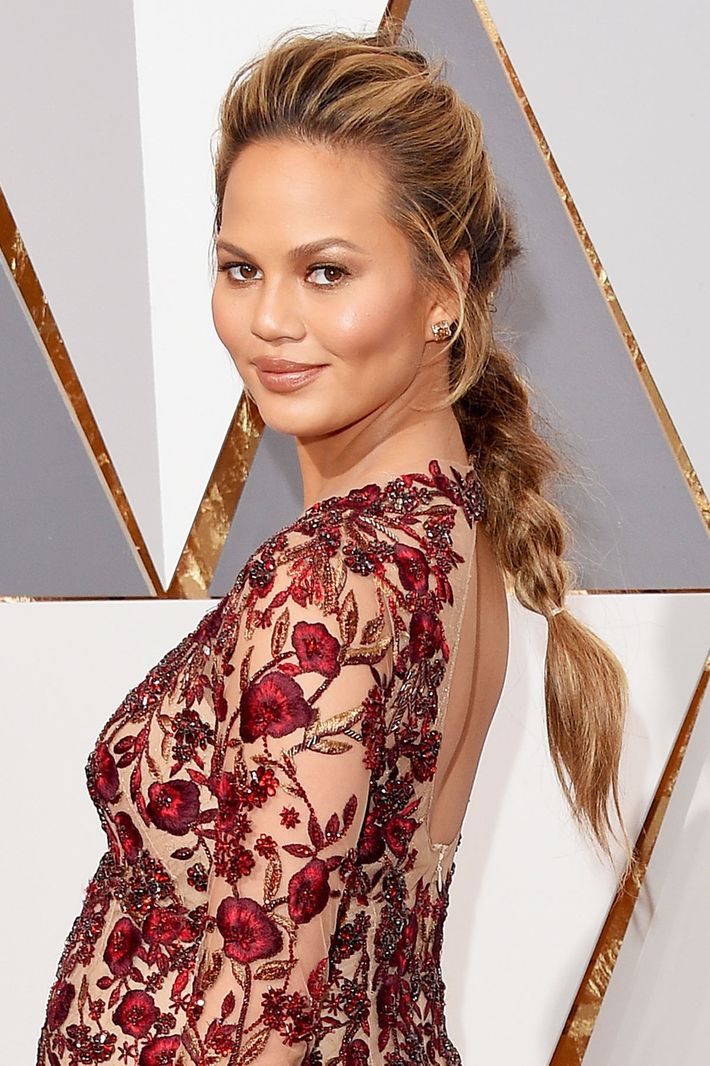 Naturally Tresemmé spokeswoman Chrissy Teigen employed the hair-care brand for this Rapunzel braid on steroids. Celebrity hairstylist Christian Wood first spritzed her roots with TRESemmé Beauty-Full Volume Hair Maximizer for a bit of lift. He then went to work on the braids. Don't worry if this look seems impossible to pull off with your feeble hair. Wood used extensions too.