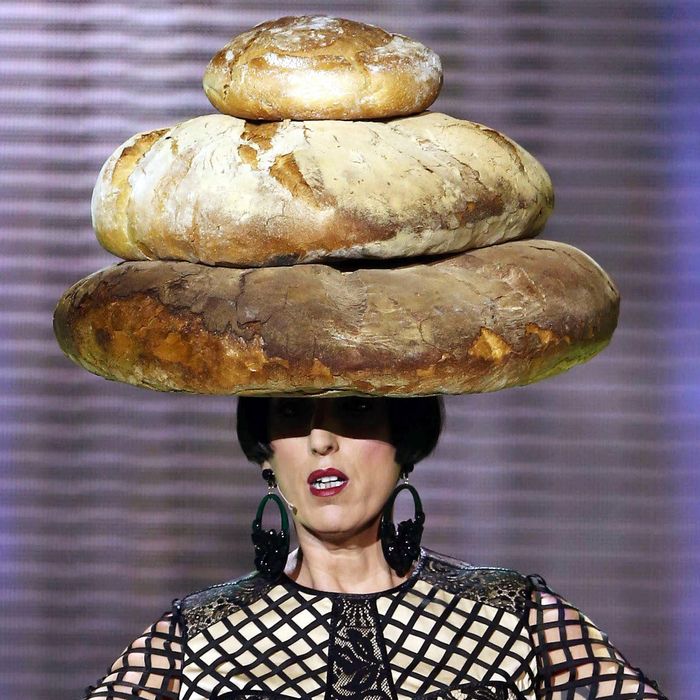 Rossy de Palma in a bread hat.
Photo: Toni Albir/EPA
On Sunday evening, the city of Barcelona hosted the eighth annual Gaudí Awards (known in Spain as the Premis Gaudí), which recognize excellence in Catalan film. Though we did not watch the Gaudí Awards, host Rossy de Palma makes us really wish we had: At one point during the ceremony, the actress wore a beautiful lace gown with a pouf-bottom, and a three-tiered hat made entirely of bread. Madame, would you mind telling us where one might purchase this hat? I'm going to wear it to SoulCycle. Thank you.