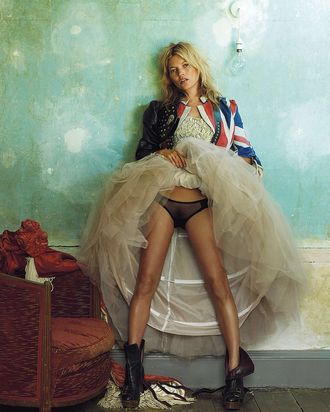 Photo: Mario Testino/©Mario Testino
"I want people to go away from this exhibition thinking, There's an awful lot more to Vogue than just pictures of clothes." So says Robin Muir, a contributing editor of British Vogue and the curator of "Vogue 100," a major exhibition that opened Thursday at London's National Portrait Gallery.
The show kicks off the magazine's 100th birthday celebrations, and feels like a time capsule of everything and everyone that has mattered to Vogue over the last century. A remarkable archive of fashion photography is at the heart of it: everything from Norman Parkinson's vibrant 1956 image of Anne Gunning in Jaipur to Mario Testino's 2008 shot of Kate Moss in a Union Jack jacket, lifting her skirt to reveal sheer underwear.
Arriving at the exhibition, you begin with images from the 21st century and move backwards in time. "Vogue is thriving today, so we thought, Let's celebrate that," explains Muir. "It's great to start with all the names that people know — Mario Testino, Nick Knight, Tim Walker, Patrick Demarchelier. Those recent prints are quite large in scale, and of course, as you go back through the decades, the pictures get smaller and smaller, and more jewel-like." The final rooms contain just a handful of neatly framed, black-and-white images from the early years — not bold like today's enormous digital prints, but fascinating and beautiful.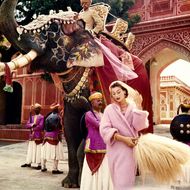 Aside from fashion, the exhibition also serves as a Who's Who of the last 100 years. From the 1920s, we see portraits of Josephine Baker, Charlie Chaplin, and Aldous Huxley; moving through the decades, there are original prints of Wallis Simpson, Marlene Dietrich, the Beatles, Germaine Greer, Martin Amis, David Bowie, Margaret Thatcher, Heath Ledger, Princess Diana, and many more. A 1973 Grace Coddington models for Helmut Newton in a pool in St. Tropez; Winona Ryder is captured by Herb Ritts in 1991 wearing a ballet tutu, in the garden of the home she shared with Johnny Depp.
Muir searched far and wide to bring all the imagery together, sourcing one very early photo by Baron Adolph de Meyer — considered to be the world's first professional fashion photographer — from the Qatari royal family. "It is even more exquisite than I hoped it would be," he says.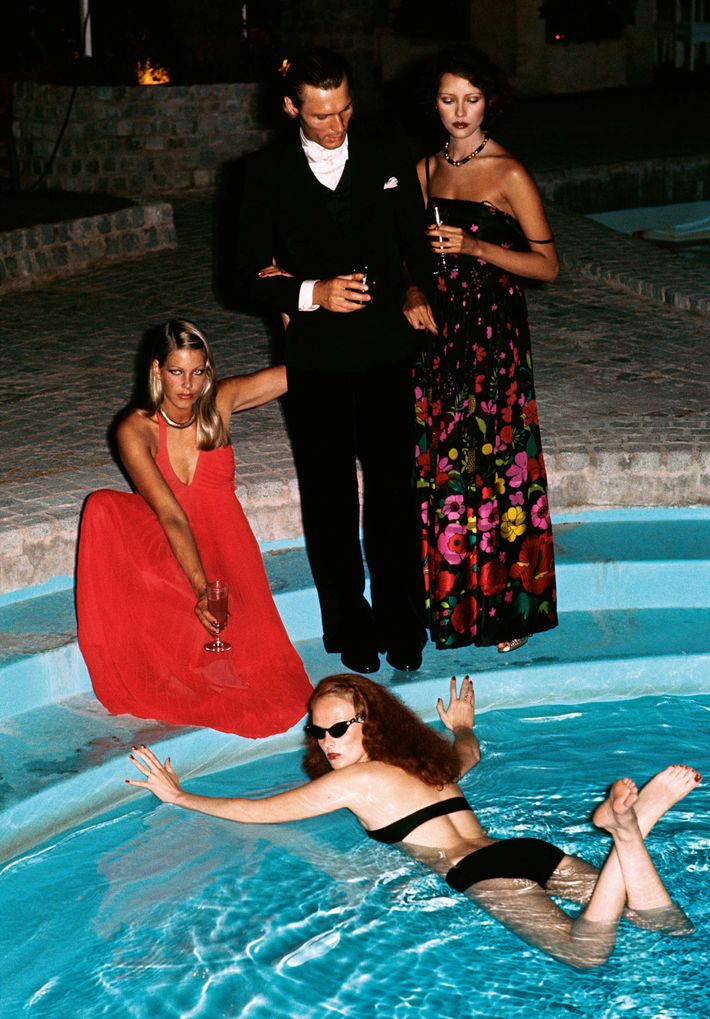 He also had assistance from American Vogue. "There is almost nothing left in the British Vogue archives between 1916 and 1942," he explains. "In 1942, Condé Nast sent all its photographs to the paper pulper — it was an economic necessity during wartime to try to save paper. There's a great photograph somewhere of Cecil Beaton sitting amongst all his photographs, just about to go off to the recycling." Luckily, in those early decades of the magazine, much of the imagery was borrowed from its older U.S. cousin, "so we were able to call upon the American Vogue archive, which is very, very thorough and beautifully stocked from about 1909 onwards."
British Vogue was originally an offshoot of American Vogue, which was founded in 1892. But, catering to a different audience, it soon developed its own character. "The contrasts between American and British Vogue are very marked. For example, in June 1966, David Bailey took a cover portrait of Donyale Luna, and she was the first black model on British Vogue's cover. It took a long time before American Vogue felt it wanted to put a black model on its cover. [Ed. note: Eventually, Beverly Johnson, in August 1974.] British Vogue is also reckoned to be much more idiosyncratic than American Vogue, so we can get away with a lot more irreverence."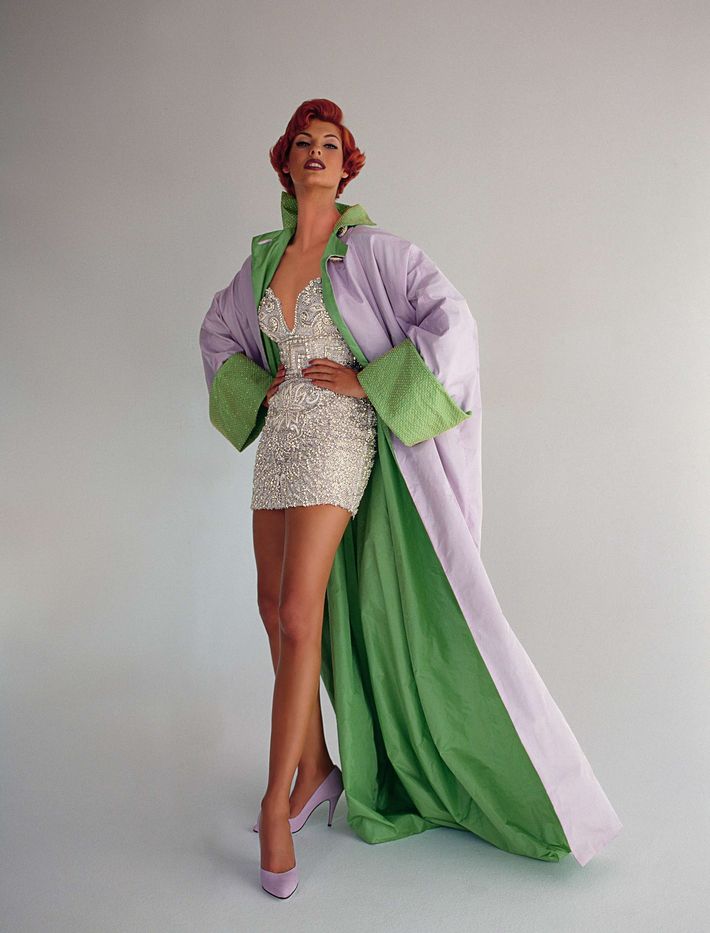 At the heart of the show are two long rows of magazines — an issue from every year of British Vogue's existence. "Tracking down photographs is one thing, but tracking down individual issues of the magazine from those early years is almost impossible," says Muir. "Nobody ever really thought of keeping magazines — you read them, and then you threw them away. But also the paper quality in those early Vogues is so brittle, and very prone to fading and cracking, disintegrating. Literally, we'd pay £500 for a single copy of a 1920s British Vogue — they're just phenomenally rare." With this in mind, fashion followers should probably see it while they can.
"Vogue 100: A Century of Style," February 11–May 22, 2016, at the National Portrait Gallery in London.