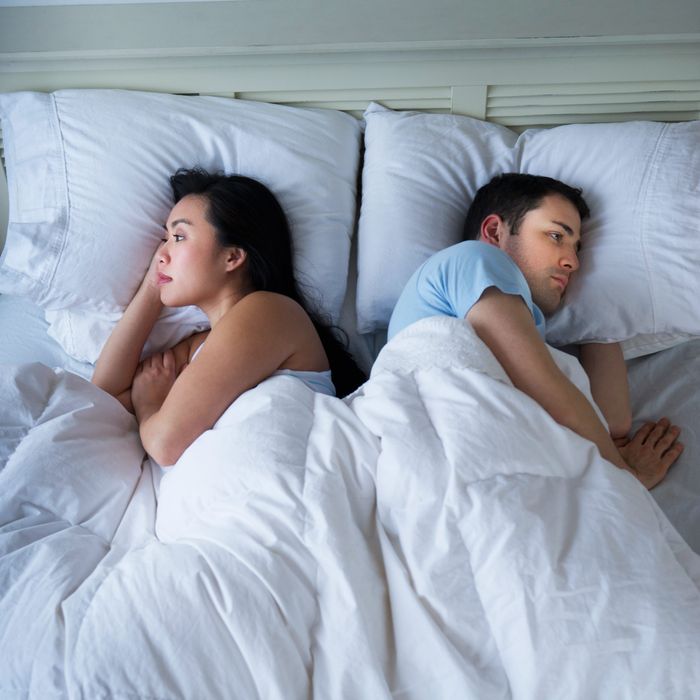 Hey there, Centers for Disease Control and Prevention, you doing all right? I know it's been a rough few days for you, what with outrage over your suggestion that all sexually active women who aren't using birth control should stop drinking and the news that an American contracted the Zika virus on U.S. soil through sex, but I'm honestly a little worried about you.
I knew you were going to issue guidelines on how to prevent sexual transmission of the virus following headlines about the case in Dallas — specifically, encouraging condom use among couples where the woman is or may be pregnant, since Zika is linked to a devastating birth defect — but I think you might need some help.
Because the first suggestion in your interim guidelines for men who've traveled to or live in places with an active Zika outbreak and have a pregnant partner wasn't "use condoms." It was to abstain from all sexual activity for the duration of the pregnancy. Okay, so you do go on to say that oral, vaginal, or anal sex is permitted if condoms are used "consistently and correctly" — but wouldn't it have been better to start there, rather than freaking us out with your sex-banning? Are you having trouble focusing? I know, it's been a long week.
Then, for men at risk of Zika infection whose partners aren't pregnant, you suggest that they "might consider" abstinence (for how long, exactly?) before mentioning the humble rubber. To your credit, you worded things differently in a press release, but that didn't stop headlines like this one: "CDC: To avoid Zika exposure, consider no sex."
Can you maybe call the U.K.? They seem to be appropriately cautious in advising that men returning from Zika-affected areas — whether their partners are pregnant or not — use condoms for 28 days, and men who showed symptoms of the virus wrap it up for six months. These precautions are based on the fact that possible transmissions thus far have been observed in symptomatic men, and experts don't know how long the virus can remain detectable in semen.