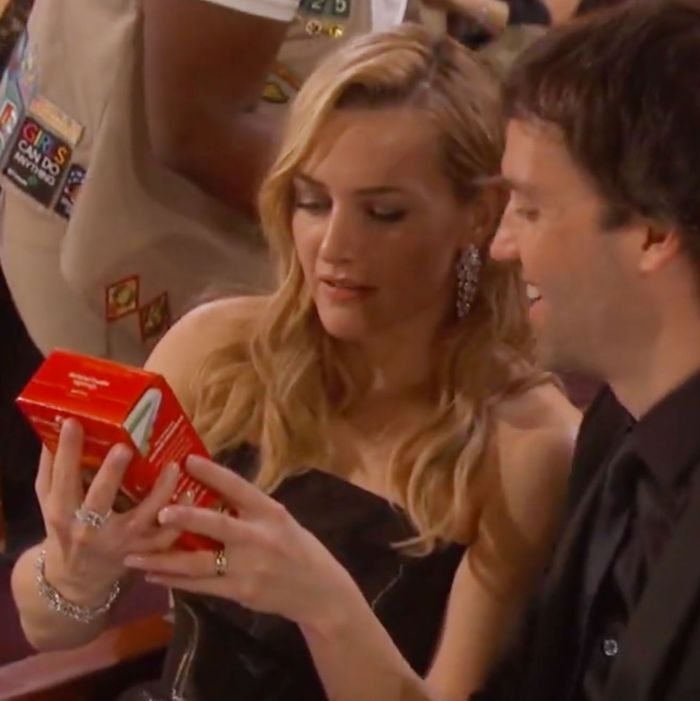 How many cals in a Tagalong?
Photo: ABC
If the 2014 Oscars' pizza break was any indication, by the time celebrities slip into their finery and sit down at the Dolby Theater for the Academy Awards, they have not eaten since the year they were born. That much became clear again last night when Chris Rock hawked his daughter's Girl Scout cookies, and the celebrities in the audience ravenously consumed them as if they were the last edible morsels on earth.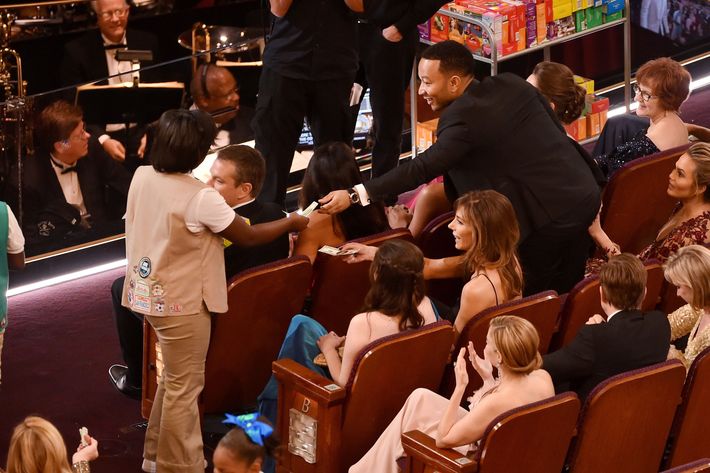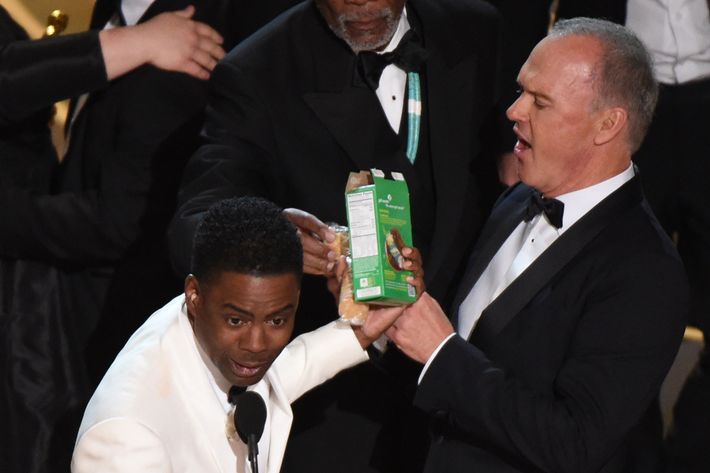 "I ate about ten in the audience. I didn't pay for them, though. They were the coconut-y ones, I forget what they're called," Louis C.K. told a New York party reporter at Vanity Fair's after-party last night. God, Louis, those are Samoas, duh.
In this unaired footage, Tina Fey and Matt Damon can be seen purchasing and immediately opening their respective boxes of cookies, because why would you not?
Meanwhile, Morgan Freeman only came to the Oscars for Trefoils.
The celebrities will not eat again until next year's Oscars, when the sexy robot from Ex Machina forces them to try Soylent.