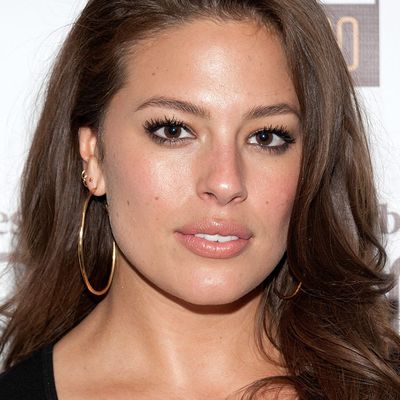 Cheryl Tiegs and Ashley Graham.
Photo: Getty Images
During her modeling career, Cheryl Tiegs appeared on the cover of Sports Illustrated's "Swimsuit Issue" an impressive three times. So at an event on Wednesday, reporters asked her thoughts on the most recent cover — or rather, covers, which featured UFC fighter Ronda Rousey and models Hailey Clauson and Ashley Graham.
Specifically, she was asked if she loved that people are stepping out of their comfort zones regarding what they think of as a model's body. No, no she does not.
"Actually, I don't like it that we're talking about full-figured women because it's glamorizing them and your waist should be smaller than 35 [inches]. That's what Dr. Oz said, and I'm sticking to it. No, I don't think it's healthy. Her face is beautiful. Beautiful. But I don't think it's healthy in the long run."
Shockingly, even quacky Dr. Oz isn't wrong about abdominal obesity; experts do agree that women with waists measuring 35 inches or above are at the highest risk of health problems like heart disease, diabetes, and cancer. Yet, per Graham's IMG Models page, her waist is 76 centimeters, or 29.9 inches.
Regardless of Graham's measurements, though, Tiegs still did the bad thing of making a medical judgement about someone based on their appearance alone. She has since taken to Twitter to amend her comments, writing: "To clarify re bodyweight. Being anorexic/bulimic/overweight all connected to health problems. I want all to be as healthy as they can."