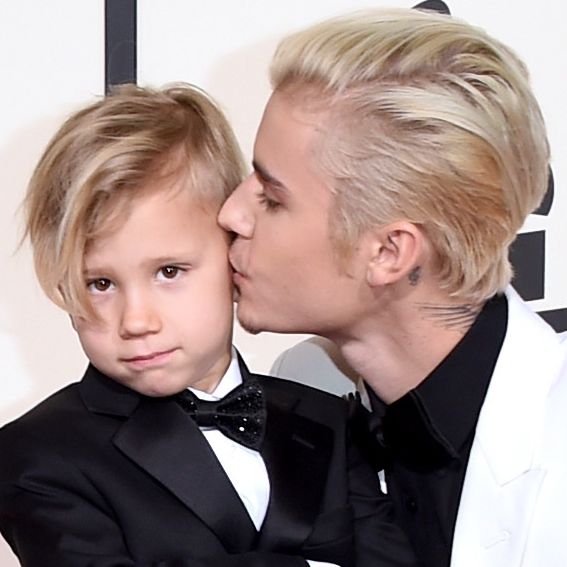 Jaxon Bieber is not here for this, Justin.
Photo: Jason Merritt/Getty Images
Justin Bieber continues to try to convince us that he's no longer an obnoxious brat, and what is more endearing than appearing publicly with an adorable moppet? Tonight he was looking for some guaranteed goodwill by bringing his little brother Jaxon to join him on the Grammys' red carpet. Bieber the Younger was happy to run around and pose, but was not thrilled to be the recipient of a photogenic smooch from his brother. Little does Jaxon know that a horde of Beliebers are gnashing their teeth, tearing their hair, and writing on their Tumblrs about how much they'd like to be in his place.