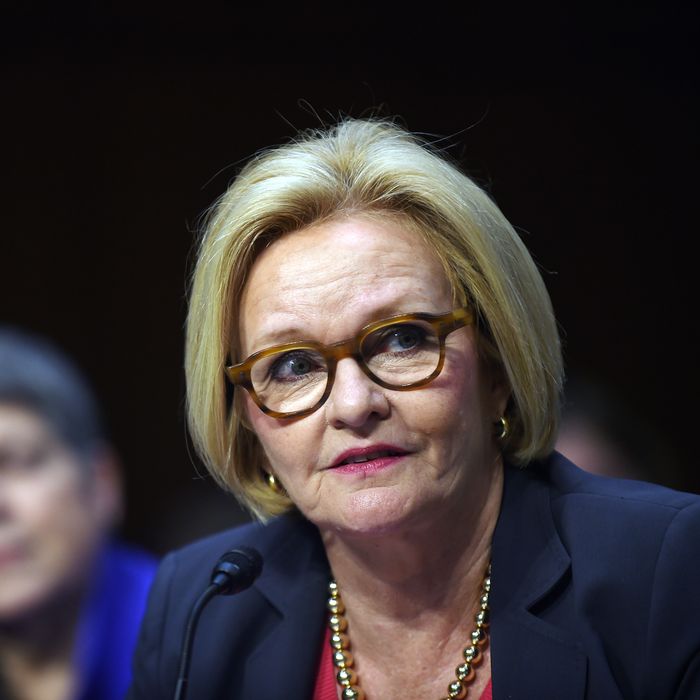 Missouri Senator Claire McCaskill.
Photo: Astrid Riecken/Getty Images
If there's anything we know about Missouri senator Claire McCaskill, it's that she's delightfully candid and not to be messed with. Today, McCaskill shared that she has breast cancer, adding that treatment won't silence her.
She matter-of-factly wrote on Tumblr:
I very recently learned that I have breast cancer. It was detected through a regular mammogram. It's a little scary, but my prognosis is good and I expect a full recovery. I will be in St Louis for the next 3 weeks receiving treatment. During this time my staff will continue to assist Missourians and I will be posting on my Senate website (McCaskill.senate.gov) how I would have voted on any matters that come before the Senate during my absence—which I'll also enter into the Congressional record. Additionally, I'll be submitting questions in writing for any missed Senate hearings.

Thank you for the honor of serving you in the Senate.
This serves as a reminder of two things: regular mammograms do catch cancer, and the 62-year-old senator with a Tumblr account is still a boss. Wishing her a speedy recovery.