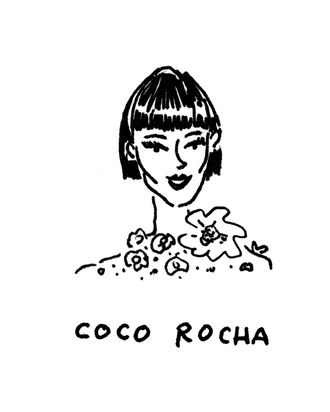 Illustration: Joana Avillez
In Fashion Feelings, we'll be talking to notable people about how fashion changed their lives. Here, model and Co + Co designer Coco Rocha talks about her early-career style.  
I was definitely soft-spoken when I started in this industry, not sure of myself, lacked confidence. I was a nervous wreck as a kid. I loved hanging out with my friends, loved having fun, but I wasn't able to broaden out.
When I first came to New York, I was already scouted. You just assume because they've already told you that you look like a model that you dress as well as a model. So I came in thinking, Yeah, I know what I'm doing. And I wore these jeans that had, like, patchwork. And they weren't just patchwork jeans; they were rainbow, with full bell-bottoms. I also had really long hair that I had just gotten streaked. I come into the agency and my agent instantly said, "Burn those jeans. You have one hour because in an hour you're having a casting with the director from Prada." I didn't even know what that meant. But he was mad enough that I needed to go find new pants.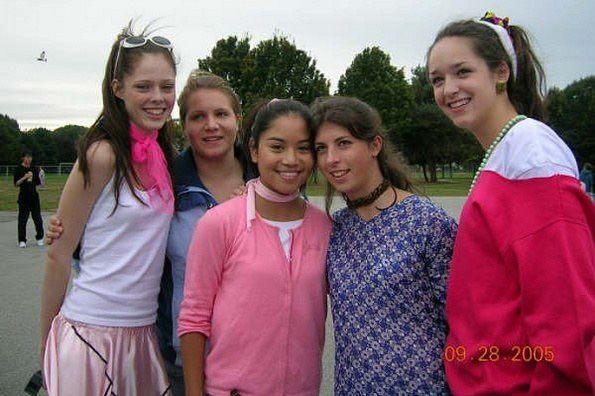 I would have to say that the industry has totally changed me from that girl, in learning who I was, having a bigger personality, and just being able to know what I was standing for. You do have to learn quickly who you are and you have to grow up quickly, but on the other hand it's made me a great businesswoman, it's given me confidence. As a young kid it can get very nerve-wracking when someone says to you, "You're not what we're looking for today." You take that personally. So I think I got thick skin from this industry as well, and I actually am appreciative of everyone in it and the people I've met along the way — and they're the ones that made me who I am today.