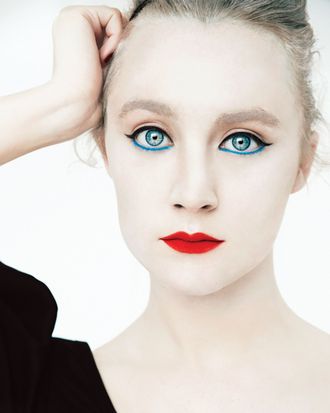 When I saw New York's Spring Fashion Week cover, I was stunned by Saoirse Ronan's glowing unicorn eyes. She has genetics to thank, but also makeup artist Aya Komatsu, who created the two-color look. To make your eyes as mesmerizing as Ronan's, Komatsu explains, all you have to do is match the color of your liner to the color of your eyes. 
According to my deeply unscientific beauty calculations, about 95 percent of people use black eyeliner. But banish the black and instead consider your irises. "Most of our eyes are not made up of just one color," Komatsu says. It's true! I've always thought I had boring (or rich, on a good day) brown eyes, but they're actually more gray-brown in color, with an almost navy iris. Komatsu herself has brown eyes but chooses a hickory-brown shade when she wants to accentuate her eye color. "Study the eye color you have, and pick the color you want to pop," she says.

As with eyes, not all eyeliners contain just one color. Komatsu chose M.A.C Cosmetics' Fluidline in Blue Peep because it was an electric blue-green that matched the "sapphire blue" she saw in Ronan's eyes. This technique works even if you want to use black eyeliner for the top lash line and a different color for the lower one. Here are Komatsu's liner picks for those of us who don't have Ronan's baby-blues.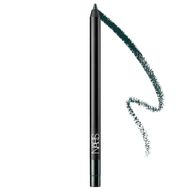 If you have green eyes, Komatsu suggests trying out Laura Mercier's Caviar Stick in Peacock, Chanel Beauty's Le Crayon Yeux in Khaki Dore, and NARS Cosmetics' Night Series Eyeliner in Night Porter.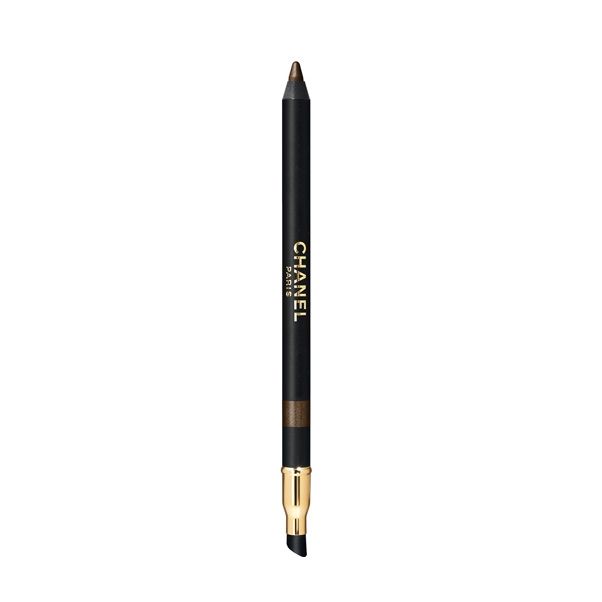 For brown eyes, Komatsu likes Chanel Beauty's Le Crayon Yeux in Brun Teak or M.A.C Cosmetics' Eye Kohl in Costa Riche.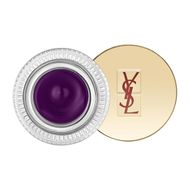 If you have hazel eyes, Komatsu suggests trying out M.A.C Cosmetics Eye Kohl in Prunella, Tom Ford Eye Defining Pencil in Bruise, or YSL Cosmetics' Effet Faux Cils Crème D'Eyeliner in Cherry Black.