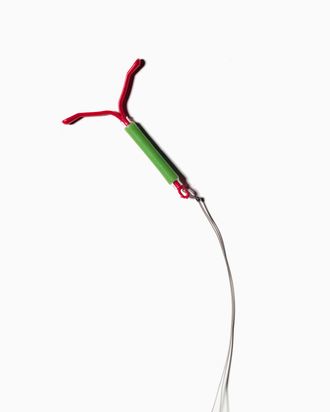 Photo: Jonathan Kantor/Getty Images
At a Republican debate in September, former Florida governor Jeb Bush argued that excluding Planned Parenthood from federal programs like Medicaid wouldn't affect women at all because they have lots of other places to get low-cost reproductive care that don't also provide abortions. "There are 13,000 community-based organizations that provide health services to women, 13,000 in this country," Bush said.
Well, Jeb, we seriously doubt those 13,000 clinics are going to cut it. A new study — the first to look at the impact of blocking Planned Parenthood clinics from public health programs — demonstrates that without Planned Parenthood, low-income women used less birth control and had more pregnancies. It's almost like cutting Planned Parenthood is a good way to cut down on, you know, parenthood that's planned.
Researchers at the University of Texas at Austin looked at Medicaid claims in the state from 2011 through 2014, when changes were afoot in public policy. In 2011, Texas tried to exclude Planned Parenthood affiliates from its fee-for-service family-planning program, but that move was blocked since 90 percent of the funding came from the federal government. So Texas created its own state-funded Women's Health Program from which it could legally block Planned Parenthood, and that program went into effect in January 2013.
For a report in the New England Journal of Medicine, researchers compared Medicaid claims in the 23 counties with Planned Parenthood clinics (which were no longer in-network) to claims in the rest of the state. They found that claims for short-term hormonal methods like the pill were about the same, but prescriptions for long-acting contraceptives like IUDs and implants — the most effective, reversible methods — fell nearly 36 percent in those 23 counties, while claims for the injection Depo-Provera were down 31 percent. The rate of women who got subsequent injections on time (that is, every three months) fell from 57 percent to 38 percent. But that was not a statewide phenomenon as the rate in other counties increased from 55 percent to 59 percent.
To figure out the impact on pregnancies, the authors looked at women using Depo, since that method requires regular visits unlike pills and IUDs and has a short, specific window of effectiveness per insurance claim (IUDs can last for three to ten years depending on the type). The authors compared women using Depo at the end of 2012 — right before the funding cuts — to women using the shot at the end of 2011 and then looked for childbirth claims covered by Medicaid within the next 18 months. That worked out to be 7 percent of women who had a shot in the last quarter of 2011 versus 8.4 percent who got an injection a few months before the cuts. This is not evidence of a larger baby boom: Births among Depo-using women in counties that never had a Planned Parenthood clinic actually decreased slightly, from 6.4 percent for the 2011 group to 5.9 percent for the 2012 group.

So, no, low-income women didn't get their care elsewhere, they just got less care overall, and they got more pregnant.