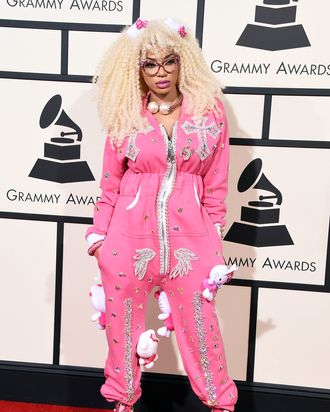 This is a lot to take in.
Photo: Steve Granitz/Getty Images
Apparently Singer Dencia took along her favorite plush dolls for luck to the Grammys: She showed up in a full bejeweled Hello Kitty onesie, complete with sewn-on Hello Kitty dolls.
She topped off the look with bedazzled platform heels, glasses, and Hello Kitty bows in her hair. Don't forget the extra-large rhinestone crosses on either side of her chest. Talk about choosing a theme and carrying it out.