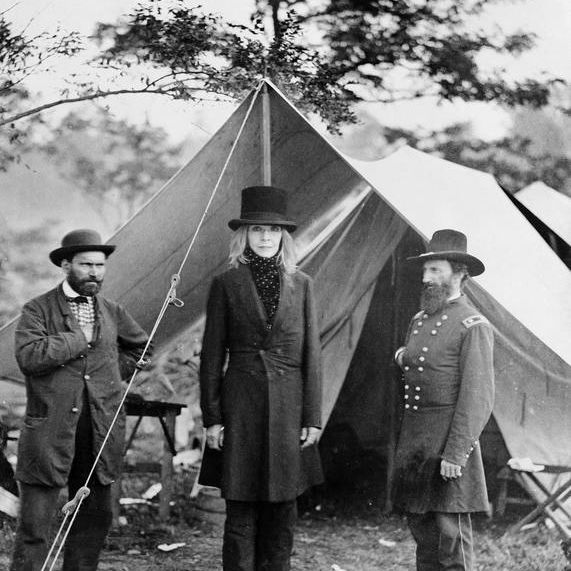 Diane Keaton at Sharpsburg. Image by © Bettmann/CORBIS
Diane Keaton is here to stay. Well, here, there, and everywhere, apparently. After she showed up in Vanity Fair's Hollywood issue looking, like, well, Diane Keaton amidst a sea of sleek stars in gowns, people have inquired about her choice to don menswear.
Keaton's answer came Thursday in a tweet: "I'm channeling Abe Lincoln here," she said.
Sure she is. Because Diane Keaton does as she pleases: She discusses tantric sex while drinking red wine on the rocks with Ellen DeGeneres. She proclaims her love for The Voice, especially Blake Shelton. She blatantly states she would like to marry Channing Tatum. And let's not forget how fantastically horny she gets around the young men of Hollywood.
Diane Keaton shows up on a major magazine cover looking strikingly similar to her Annie Hall character — or the 16th president of the United States. Take your pick.