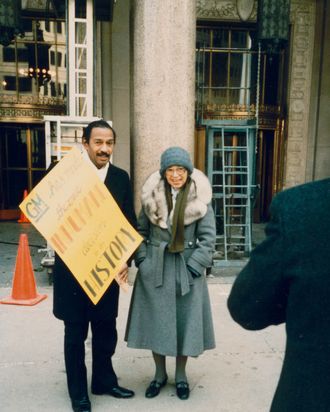 U.S. Congressman John Conyers Jr. and Rosa Parks.
Photo: Library of Congress
At the tail end of Black History Month, the Library of Congress has announced that the entirety of Rosa Parks's archive of papers, photographs, and various correspondence has been digitized. This means that you, me, and everyone we know can take a deep dive into the life of one of history's most important civil-rights leaders. And it's definitely worth it.
Parks's papers had been sitting in a warehouse for nearly ten years after her death in 2005, but were acquired by the Howard G. Buffett Foundation in 2014. Now on loan for ten years to the Library of Congress, the archive features over 7,500 papers and 2,500 photographs of Parks's life fighting for the rights of black Americans. A few years ago, Parks's entire estate went on the auction block, where we caught first sight of her signature "featherlite pancake" recipe (just add a third of a cup of peanut butter). The digital files will stay online at the LOC, even if Parks's papers move from the Buffett Foundation to somewhere else.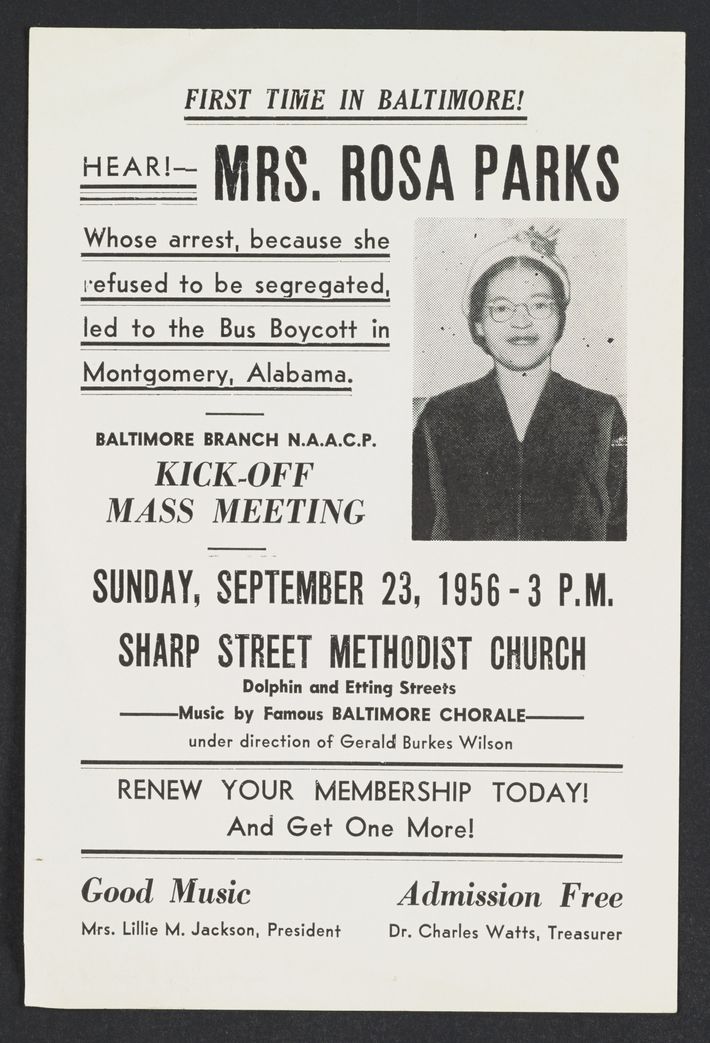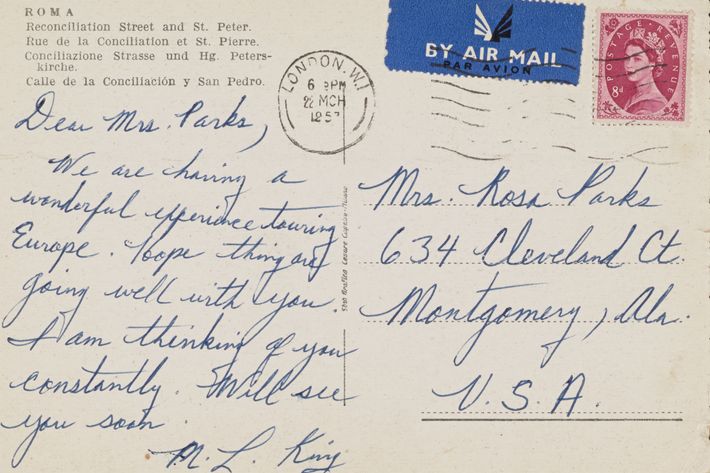 But now, diving into 140 years of Parks-family history reveals everything from her correspondence with Dr. Martin Luther King Jr. to her thoughts on the Montgomery bus boycott to early galleys from Dear Mrs. Parks, a book she released in 1997 of responses she wrote to children who had written to her. Hope you have some free time today.