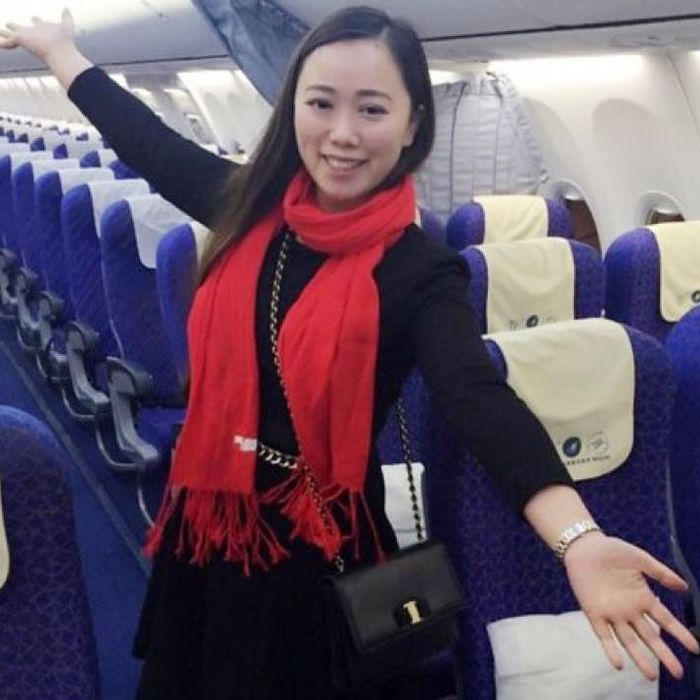 Tada!
Photo: Weibo/MIFFYSCAT
Imagine that once — just once in your life — you get to enjoy the vast riches and privileges of being a celebrity. Warm robes. Delicious pears that are not too ripe. Private jets to fly you from Sacramento to San Diego. Wow, what luxuries. Now come back down to Earth — you are still a commoner.
But hey, plebes can still have fun and sometimes god smiles down on us, too. One lucky passenger flying home from Wuhan to Guangzhou for the New Year's holiday was the only person to board the commercial flight. Because of delays, all the other passengers had chosen to swap onto an earlier flight home, leaving Ms. Zhang (whose first name was not revealed) as the only person flying. Leg room and uninterrupted assistance from flight attendants galore.
Zhang told the BBC, "I felt so happy, it was a rare life experience for me and it was new. I felt like a rockstar." Must be nice.