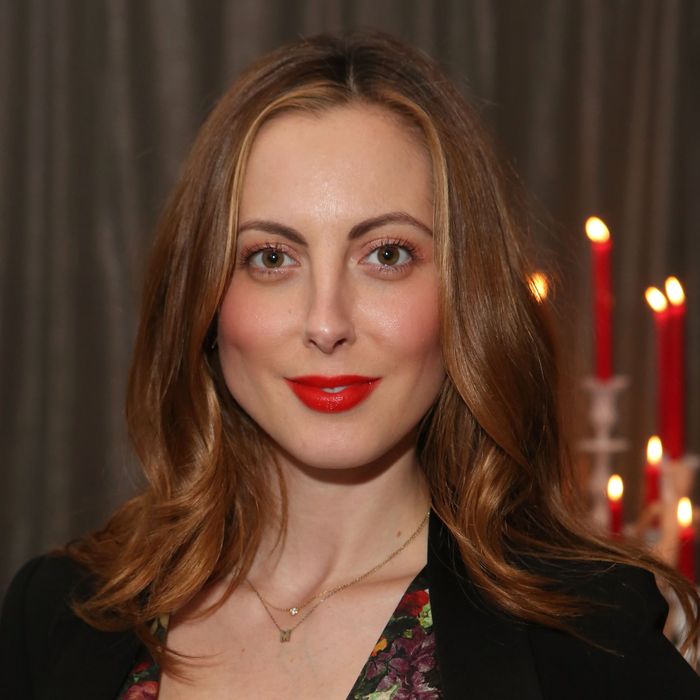 "Grab some popcorn and a cocktail …" Photo: Ari Perilstein/Getty Images for alice + olivia by Stacey Bendet
Susan Sarandon's daughter, actress ("and now blogger!") Eva Amurri Martino, published a new entry on her mommy blog, "Happily Eva After," detailing some new drama in her life. After recently firing a nanny, Eva and her husband, Kyle, had to do so again. And the story is, as Eva says, "EVEN MORE NUTS THAN YOU CAN IMAGINE" (opinion mutual, caps all hers).
Apparently, the new nanny sent Kyle a text that looked as if it were intended for a friend:
"OMG. Girl, did I mention to you how hot and sex my Boss is.  I would love to fuck his brains out ha haah.  Too bad he seems not to like thick Latin women with lots to hold on to LOL."
When Kyle confronted the nanny, she only apologized by saying she and a friend were "messing around." But that text was not a mistake.
Don't let me spoil the narrative; this is just the condensed version. If you really want to grasp the full story, visit Eva's blog and click on "Nannygate 2.0," just in case your Leap Day's been an especially uneventful one.