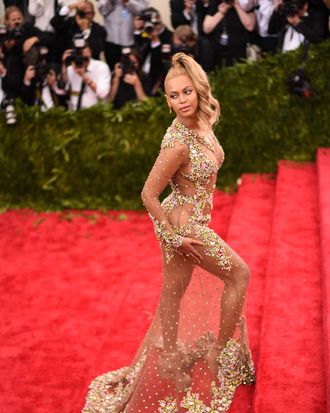 Beyonce wearing Givenchy at the Met Ball.
Photo: Andrew H. Walker/Getty Images
When "Formation" dropped yesterday, it provided a visual buffet of the high-fashion costuming we've come to expect from Bey. Though she name-checks Givenchy in the song, the brand doesn't appear in her video's many looks, but a whole host of others do. Here, a breakdown of every look in "Formation."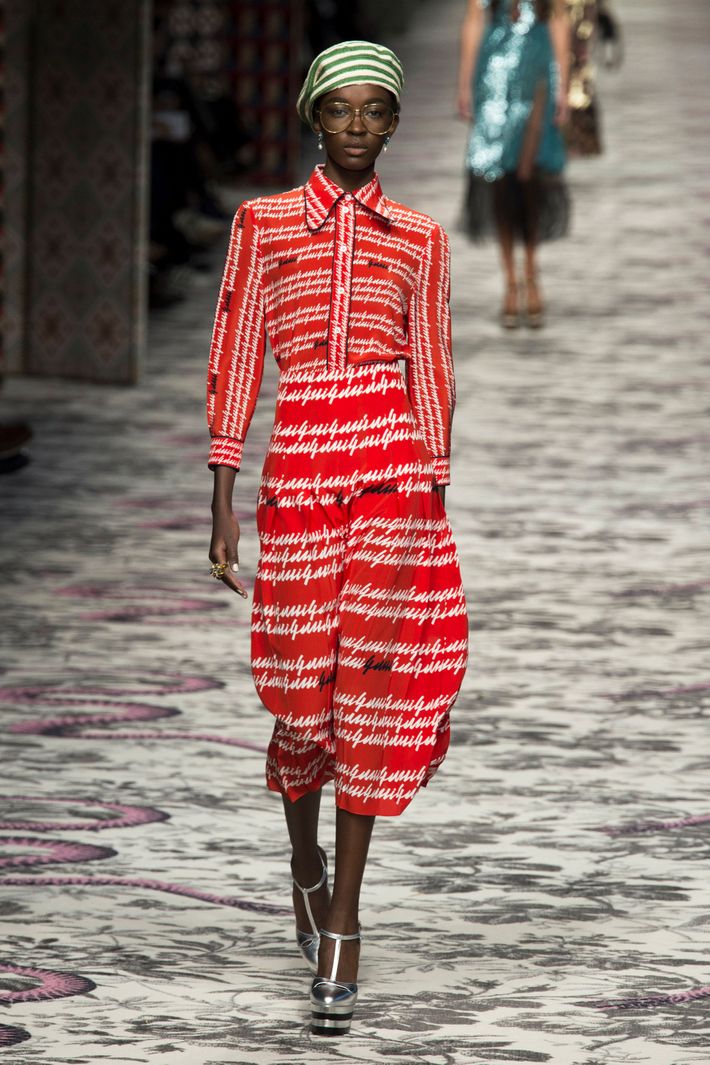 The perfect Gucci Spring/Summer '16 shirt dress for submerging a police cruiser. Earrings by Fallon.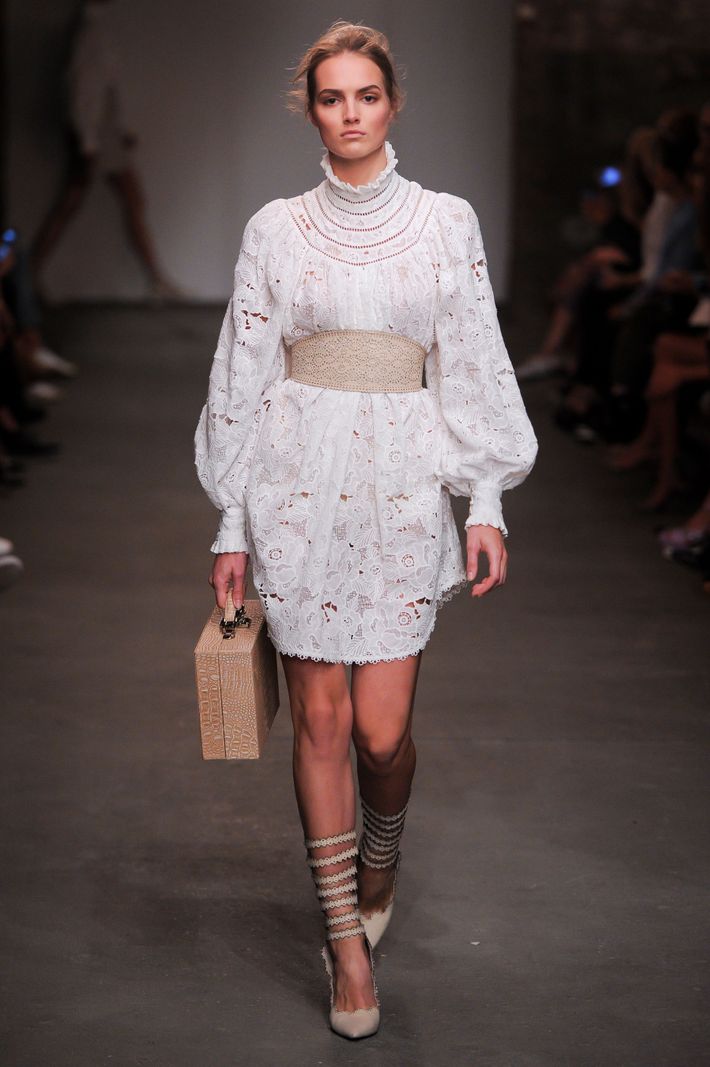 Practice your imperious parasol twirling in this pristine Zimmerman Spring/Summer '16 dress. Corset by Palace Vintage. Earrings by Fallon.
Do parking lot donuts in a Fendi fur and a white bodysuit from Rosie Assoulin.
Channel Southern Gothic witch vibes with tights by Wolford, vintage hat, and Warner Bros. vintage clothes.
Necklaces, bracelets, and earrings by DylanLex, chokers by Fallon.
A custom puff-sleeved bodysuit and Chanel necklace for hallway dance parties.
Dance in empty swimming pools in coordinated Gucci-inspired gear.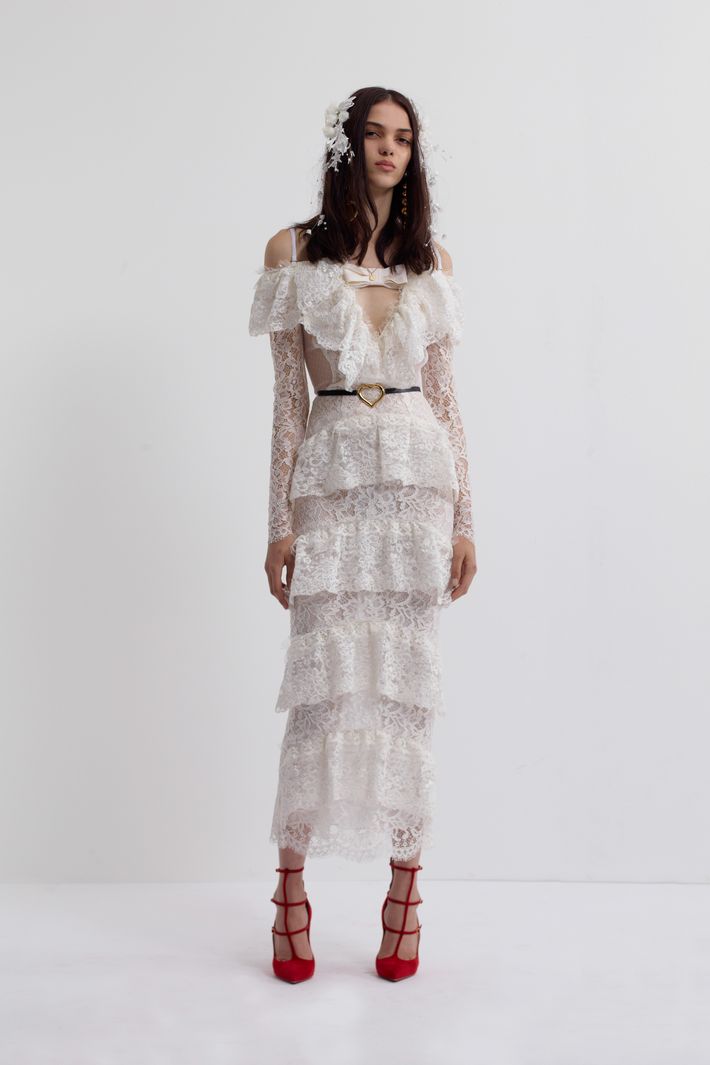 Alessandra Rich Spring/Summer '16 is ideal for sitting in a parlor with your squad. Hat by Chanel, earrings by Fallon.
Blue Ivy rocks a vintage dress and pearl studs by Fallon.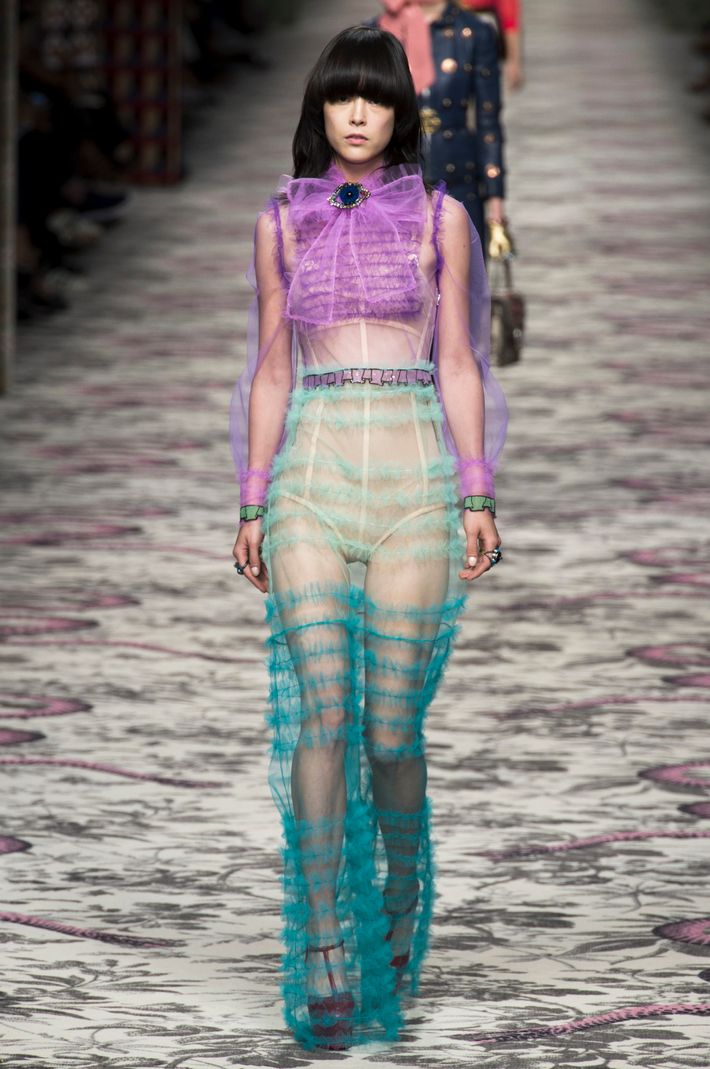 A translucent, frilly Gucci Spring/Summer '16 dress for standing regally on balconies. Earrings by Fallon.